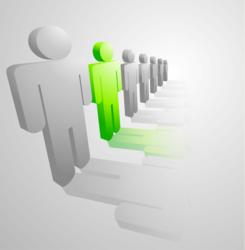 We have combined new science with practical realities to produce a system that is unique, creative but very simple to complete
(PRWEB UK) 30 April 2013
Differ Diets are already taking a step in the other direction from existing competitors in the weight loss market. Their mantra, 'everybody is different', is one of the key reasons for their success to date.
However, a year down the line after launch, Differ Diets are tens of thousands of members strong and have already been shortlisted as one of the best Facebook pages for diet advice.
Their weight loss solution is about to take another interesting step with research that has shown how effective their plans really are.
Mike Parsni, researcher and development manager at Differ Diets, says:
"We have combined new science with practical realities to produce a system that is unique, creative but very simple to complete."
Details of this new solution will be made available shortly but Differ Diets have promised to provide new incentives to help dieters through to completion.
Differ Diets have also publicly admitted that they are ready to take on all of their competitors with a new campaign aimed at developing the public's understanding of health, nutrition and fitness, all from a neutral and honest point of view.
Parsni went on to reveal:
"We are actively seeking to dispel common dieting myths and will re-allocate the majority of our profits for press that can help the UK's overweight and obese adults and children."