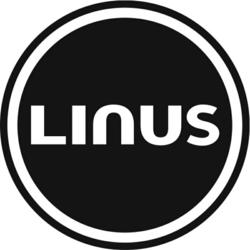 ...With its large population and the number of tourists, the city would definitely benefit from the additional bike lanes, and Brooklyn is a great place to start.
Bohemia, NY (PRWEB) April 30, 2013
On April 30, Linus Bike, city bike designer, applauds Brooklyn and New York City's Department of Transportation for introducing new plans to increase cycling infrastructure through programs like the Brooklyn Greenway Initiative and the Citi Bike program.
According to an article published on designntrend.com, a cycling advocacy program called the Citi Bike program will commence in May. Since 2008, cycling within the city limits has increased by 58 percent, reports the article. With these new programs being introduced to the city residents, the percentage of people embracing cycling as a form of transportation is only expected to increase in the future.
The Brooklyn Greenway Initiative will add approximately 14 miles of bike lanes that will run from "Bay Ridge to Greenpoint to Sunset Park and will extend into sections of Red Hook and the Brooklyn Navy Yard."
All in all, these programs "aim to provide a safe route for cyclists, pedestrians, visiting tourists and residents." The hope is that they will encourage additional "green infrastructure to be implemented along the Brooklyn waterfront." The projected finish date is in 2014.
China Reevers, a representative of Linus Bike, a city bike designer, is ecstatic to see more and more of these cycling advocacy programs sprouting up around the country.
"Larger scale cities seem to be catching the cycling fever, implementing infrastructure in their city that allows for cyclists to enjoy cycling and to feel safe while doing it. Making New York City easier for cyclists is a great project. With its large population and the number of tourists, the city would definitely benefit from the additional bike lanes, and Brooklyn is a great place to start."
Linus Bike is a California-based bicycle manufacturer that specializes in creating vintage style city bikes and commuter bikes. Not simply a bicycle company, Linus Bike sells a complete line of accessories for the environmentally conscious and for those who have a fondness for European style bicycles and the great tradition of European cycling.
#####