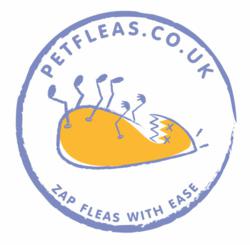 We have already offered useful information for pet owners online via our blog for quite some time now and the You Tube Channel seemed a natural progression
(PRWEB UK) 30 April 2013
Pet owners looking for guidance on how best to care for their furry friends will be able to find it in video form online as Petfleas.co.uk launches their new YouTube Channel. The channel features several videos that offer practical advice and hands-on tips for many aspects of pet care.
The initial video featured on the channel demonstrates the correct way to apply the pet flea treatment product 'Frontline Spot On'. Applying this flea treatment correctly is very important will ensure that it is more effective, so the video gives clear visuals for applying it to a dog. Pet owners can watch the video and follow along to ensure that they have performed the product application properly.
The YouTube Channel for Petfleas also includes several other informative videos, such as on information for Flevox Cat Flea Treatment and Dog Flea Treatment and a video outlining the range of pet flea treatments available. These quality products are chosen for their high effectiveness when it comes to treating and preventing nasty parasites such as worms and fleas.
An Online Resource for Pet Owners
Deborah Martin for Petfleas.co.uk added "We have already offered useful information for pet owners online via our blog for quite some time now and the You Tube Channel seemed a natural progression". The blog offers helpful tips and tricks including articles on how to reduce conflict in households with multiple cats and how to comfort dogs during firework night. The YouTube channel is a new initiative to provide visual demonstrations as well as written information for pet owners. The channel will feature many other videos in the future offering guidance on many different aspects of caring for animals.
In addition to the launch of the new channel, Petfleas have also recently announced the winner of their competition for a Kindle Fire HD. Any customers who ordered from the special offers page before the 31st of March, 2013 was entered into the draw to win the prize. The lucky recipient is a client in Pontefract.
About Petfleas
Petfleas is a company dedicated to providing quality animal health products and advice to pet owners (as well as livestock and equine owners) throughout the UK. The company was established in 2005 and was born out of the local Beeston Animal Health Centre. Petfleas.co.uk was one of the very first websites to specialise in pet flea treatment and prevention products, as well as many other general health care products for animals. Petfleas staff members are qualified veterinarians and they are committed to providing pet owners with excellent care for their animal companions.