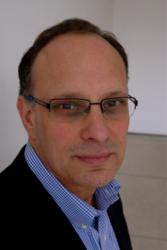 In all my years working within the care sector, I have never been as proud of an inspection result as this one.
(PRWEB UK) 30 April 2013
The team at SweetTree Home Care Services is celebrating after receiving an outstanding report from the Care Quality Commission (CQC), for the high standard of care and support they provide.
SweetTree, which has offices in central London, provides domiciliary and live in care to families throughout greater London and nationally on a live-in care basis.
During a routine unannounced inspection on 12 March, the CQC found teams met all quality care standards, providing service users with care, treatment and support that met their needs while ensuring their privacy, dignity and independence were respected.
The report highlights the positive experiences that clients and their families have with SweetTree, one of which describes the services as 'absolutely amazing'. Clients also said they felt listened to, safe and reassured, with staff questioned also praising the on going training and development they receive.
Sian King, registered manager at SweetTree, said: "The whole team is so proud of the CQC's findings and comments. We're delighted with the feedback and it's great to see the efforts of the team being recognised so positively."
Barry Sweetbaum, founder and managing director of SweetTree, commented: "In all my years working within the care sector, I have never been as proud of an inspection result as this one. It is an excellent report that really reflects our commitment to providing the highest quality person-centred care for clients, and our dedication to investing in the training and development of our teams."
He added: "As a company we are continuing to experience sustained growth and our specialist services play an important role in meeting the needs of those with dementia, brain injuries, learning disabilities and neurological conditions.
"To meet our increasing demand, we are actively recruiting carers and support workers to join the team. Anyone interested in learning more about career opportunities with SweetTree should visit our website or give us a call."
SweetTree currently employs just under 400 care team members within the Greater London region and was recently awarded Investors in People Gold standard, an accreditation achieved by just 7% of organisations in the UK. The company has seen demand for its specialist dementia services more than double in the last year alone. For more details visit http://www.sweettree.co.uk.