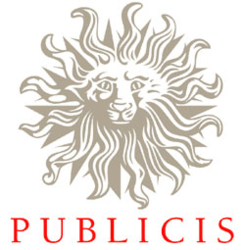 ...we have been working together for two years to promote and leverage Drupal Commerce as the leading eCommerce infrastructure for dynamic and content-rich sites.
Ann Arbor, MI (PRWEB) April 30, 2013
Paris-based Publicis Modem, an agency specializing in digital communications, and Commerce Guys, creators of Drupal Commerce and the leading eCommerce company working with Drupal, have signed a strategic partnership agreement to make Drupal Commerce the eCommerce solution for brand-conscious companies.
The terms of the partnership include ongoing plans for the two firms to collaborate on a number of highly complex eCommerce sites, with Commerce Guys leading key site development elements. This agreement will reinforce the relationship previously established between these two companies which have worked together on several eCommerce sites that have a global brand presence, including Kenzo and an internationally renowned jewelry company.
"We are excited about the partnership with Publicis Modem and looking forward to working together to support both of our customers even better," said Scott Dahlgren, managing director, Commerce Guys North America. "Prior to the formal partnership, we have been working together for two years to promote and leverage Drupal Commerce as the leading eCommerce infrastructure for dynamic and content-rich sites."
Live on over 27,000 sites worldwide, Drupal Commerce is the leading open-source eCommerce framework enabling e-retailers to build flexible, high-powered commerce sites. Drupal Commerce allows qualitative, innovative and differentiating web experiences to be built while the contents, history and design are fully integrated into the eCommerce elements.
In addition to collaborating on large-scale projects, the partnership will result in the release of at least eight major open source contributions to the Drupal Commerce software. The new Drupal Commerce software has been developed to improve the management of multiple catalogs in several languages, administer the complex process of publishing multi-device products and integrate Drupal Commerce with external systems such as ERP and CRM management software. Publicis Modem and Commerce Guys will provide and maintain these new contributions to ensure their ongoing ability to address challenges inherent to international brands.
Beyond this collaboration, Publicis Modem and Commerce Guys have organized their first conference on eCommerce on May 14, 2013 with the theme: "Make your eCommerce a real brand experience." At the Publicis headquarters, this conference will bring hundreds of customers, prospects and journalists.
About Publicis Modem
Publicis Modem is the Integrated Digital Agency Publicis in France.
The Agency is headed by Christian Orchard and Nicolas Zunz and has nearly 220 partners in France. Paris Publicis Modem is part of Publicis Modem Worldwide (30 countries / 2,200 employees), digital network Publicis WW.
Areas of expertise: digital communication, eCommerce sites & mobile, CRM, Social Media (editing & influence, happy), Data & Analytics, digital eco-systems. Main clients: AXA, Cartier, Club Med, Givenchy, Kenzo, PMU.fr, LG, Cannes Film Festival, France.fr, Hellodeal, the Louvre, Capgemini, iDTGV, L'Oreal, Go Sport, Nestle.
2012: 2 Gold Price EFFIE for Special T - e-Commerce Awards for Hellodeal.
Follow us on Facebook (Publicis Dialog Modem France)
Twitter (@ publicismodemFR) and http://www.databymodem.com
About Commerce Guys
Featured in Gartner Inc.'s Cool Vendors in E-Commerce 2012 and 2013 reports, Commerce Guys is the creator of Drupal Commerce, one of the fastest growing eCommerce solutions with over 27,000 active merchants worldwide. Drupal Commerce is a revolutionary software integrating commerce, content and community to create engaging Web experiences that bring e-retailers more traffic to drive more commerce.
Commerce Guy's mission is to support merchants and Web agencies to build and run successful Drupal Commerce websites.
Visit us at http://www.commerceguys.com. Follow us on Twitter (@commerceguys) and Facebook (Commerce Guys). Be a part of the movement at Drupalcommerce.org.