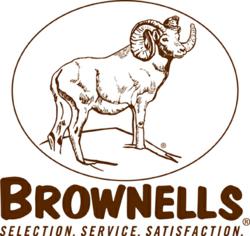 Montezuma, Iowa (PRWEB) April 30, 2013
Brownells – The World's Largest Supplier of Firearms Accessories, Ammunition and Gunsmithing Tools™ – is proud to join DPMS/Panther Arms and CMMG as a match sponsor of the upcoming 8th Annual CMMG Midwest 3-Gun Championships being held May 17 – 19, 2013, at CMMG's Fire for Effect Range near Fayette, Missouri.
The prestigious three-day event is expected to draw more than 200 of the most talented competitors from across the country, plus a host of amateur shooters.
"We have always been a big supporter of 3-Gun and similar competitions," said Brownells President/COO, Matt Buckingham. "They're a great way to get out, challenge yourself, learn a few things, make some friends and enjoy the shooting sports. The CMMG Midwest 3-Gun Championships has a great reputation in the competition shooting community, so we're very proud to support it."
Brownells offers an impressive lineup of products sought by competition shooters including belts, holsters, mag pouches, specialty components, ammunition and much more.
For more information, or to register for the 8th Annual CMMG Midwest 3-Gun Championships, sponsored by Brownells, DPMS/Panther Arms and CMMG, visit their official website.
Founded in 1939, Brownells is an Iowa-based, family-owned company that supplies more than 82,000 firearms parts, accessories, reloading components, gunsmithing tools, and ammunition to armorers, gunsmiths, the military, and shooters worldwide. In addition to their industry-leading 100% lifetime guarantee – forever – on EVERY product sold, their staff of veteran Gun Techs is available to assist customers with technical help to fix any gun-related problem - free of charge. There are no minimum order sizes or return/exchange fees. To place an order, or for more information, call 800-741-0015 or visit http://www.brownells.com.