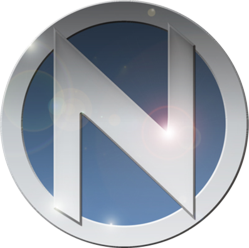 standard procedure will take a lot longer to complete
(PRWEB UK) 30 April 2013
Starting in October, DVLA's 39 local offices will begin closing in an effort to centralise processes to the main Swansea office.
There will also be an increasing emphasis on online services.
Regional offices carry out mainly administrative roles including vehicle inspections and number plate transfers, which will likely be centralised to DVLA Swansea.
National Numbers uses their local office in Stockton on a daily basis on behalf of many customers.
Eric Craggs, Chairman of National Numbers, explains how the use of the regional offices has been beneficial.
"Generally when you send documents off for a transfer it can take several weeks, but taking it to our local office means it will be done in a matter of hours. It is a great help for customers who need them doing as soon as possible."
"Customers also often use their local office to complete their own transfers. Removing this option means it will take them much longer from purchasing a registration to display it on their vehicle."
Time is one of the main issues for customers who underestimate the amount of time it takes to transfer private registrations, which usually takes between 7 days and 4 weeks (though up to 8 weeks in certain circumstances).
It is a worry amongst private number plate dealers that a newly centralised Swansea will take much longer to do this due to increased workload coming from the local offices.
"We are already seeing backlogs and delays across many of the DVLA's services regarding number plate transfers," says Susan Craggs, Admin Manager and Company Director of National Numbers.
"It is our worry that standard procedure will take a lot longer to complete, which may take our customers a while to get used to."
"There is going to be teething problems with new and on-going transfers that ourselves and customers have put forward. We all have to be careful when quoting exactly how long certain systems will take, because we won't know until the DVLA gets used to their new heavy workload."
As well as number plate transfers the same issue will apply to retention renewals and replacement document orders, which National Numbers also deals with for customers.
It remains to be seen how else cherished plate transfers would be affected by the structural change of the DVLA.
"Hopefully DVLA will change some of their regulations to make it easier on our customers. They have already issued a ruling allowing customers who have received new V5C log books to start displaying their number plates, even without a new tax disc that would come later," Eric Craggs explained.
Those currently thinking of purchasing or selling a personalised registration should be aware of the current situation with the DVLA and exercise some patience when waiting for it to complete.
Customers should also plan ahead, leaving themselves more than enough time to complete the transfer.
National Numbers is a number plate dealer with over 30 years experience in the business. Their sales and admin team are well versed with DVLA's procedures and can offer advice to all customers. Use their dynamic search functions to browse through hundreds or thousands of registration marks to find the perfect plate for you.