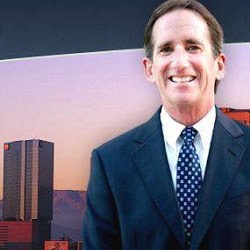 Los Angeles, CA (PRWEB) April 30, 2013
Noted Los Angeles criminal defense attorney Robert Helfend is pleased to introduce his newly redesigned website, The website, located at http://www.roberthelfend.com, includes several features designed to help visitors locate information and receive the legal assistance they're seeking.
"The new website includes a number of enhancements that will appeal to visitors seeking legal help," says Robert Helfend. "Visitors can take advantage of improved navigation, a "click to call" feature that instantly connects visitors to our offices, online chat capabilities, messaging, a blog, and in-depth information about my practice specialties."
Mr. Helfend, a highly respected attorney, has practiced criminal defense in the Los Angeles area for nearly 30 years, and provides criminal defense services in both the state and federal court systems. His criminal defense practice specialties include Burglary, Child Pornography, Domestic Violence, Drug Crimes, DUI Defense, Embezzlement, Federal Crimes, Fraud Defense, Grand Theft, Identity Theft, Insider Trading, Internet Crimes, Medical Marijuana, Murder, Robbery, Search and Seizure, Sex Crime Defense, and California's "Three Strikes Law."
"The new website provides a number of options for people to access information about the legal system and capable criminal defense services," says Mr. Helfend. "People are exceptionally mobile today, and the Internet plays an important role in their ability to locate the services they need. Our new website allows potential clients to communicate with me using the tools they're most comfortable with."
About Robert M. Helfend
Robert M. Helfend is a practicing criminal defense attorney in Los Angeles, CA. His primary office is located at 22337 Pacific Coast Highway, Suite 309 in Malibu. He also has offices in Century City, Beverly Hills and Van Nuys. His practice provides federal criminal defense services nationwide, and California state criminal defense services for clients in Los Angeles and Ventura counties. Mr. Helfend is a graduate of the Pepperdine University School of Law and was admitted to the State Bar of California in 1984.