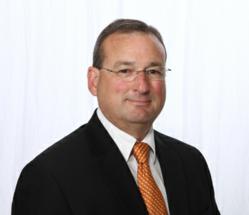 Just learning sales skills and having product knowledge is not enough in today's marketplace. The 100/0 program goes even further by very clearly aligning company goals with performance expectations
St. Louis, Missouri (PRWEB) April 30, 2013
After several pilot programs with sales organizations in the St. Louis area, Gard Business Coaching announces the official roll out of the 100/0 sales accountability program.
The program focuses on first defining and setting company goals and expectations. Once goals and the overall sales strategy are constructed, salesperson tactical involvement is defined with agree upon metrics and deliverables. The result is 100% accountability - from the company to manager, from manager to salesperson, and from salesperson back to the company. The 100/0 measurement system quickly identifies process flaws in the sales cycle, allowing those hurdles to be quickly mitigated, resulting in a process which approaches 0 (zero) performance problems.
According to Larry Gard, "Just learning sales skills and having product knowledge is not enough in today's marketplace. You also need to think like a top sales representative if you expect to generate outstanding sales results. The 100/0 program goes even further by very clearly aligning sales goals with company performance expectations."
The programs has been adopted by several St Louis based companies.