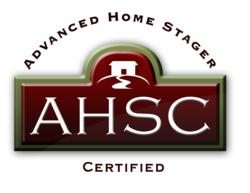 Kara was informative, inspirational and very positve. I feel confident to work as a Home Stager now.
Los Angeles, CA (PRWEB) April 30, 2013
The Academy of Home Staging is pleased to announce its next New York City class – to be held June 10th – June 15th.
This class will be taught by our fabulous New York instructor, Kara Woods, founder of Staged to Move, one of the first professional home staging companies in the Northern Fairfield County, Connecticut. Kara brings to the classroom a background in consulting, information technology, and training – with a decided talent for design – Kara offers staging expertise and business know-how. Kara is a Certified Home Staging and Redesign Trainer and a Member of the Real Estate Staging Association.
Kara offers a special extra day for her class that all students will be thrilled to be able to participate in. Students who attend our New York City class with Kara will benefit by enjoying a day field trip to the NYC Design Center with shopping exercises and several speakers sharing their invaluable trade secrets to designing interiors
Kara's students find her teaching style personable, comfortable, and approachable. She enjoys figuring out students' needs and translating the abstract into practical, on-the-job examples. She appreciates the Academy's certification course for uniquely offering hands-on experience with all three staging environments (occupied, vacant, and staging consultations). In addition, she is proud to be a member of an organization that believes in providing the best education through the use of project coaching, organizing, and achieving a competitive edge in the staging business.
Kara has been featured on FOX Television and named the 2010/11 Professional Woman of the Year by the National Association of Professional Women for outstanding leadership and commitment in the staging and design profession. Out of 75,000 applicants, Kara was one of 4,500 honored as a member of the 2011 Presidential Who's Who among Business and Professional Achievers. In 2009, Kara's company won the Designers Challenge Award at the 2009 Association of Design and Education (ADE) Conference. She is trained in design and business management and the North Eastern regional vice president of the Real Estate Staging Association (RESA).
The Academy of Home Staging now offers financing options for students to spread the cost of business start-up over a year for as little as $249 per month.
The real estate market is finally climbing out of the economic downfall of the past five years. Houses are going on the market at record speed and realtors need more and more stagers to help them prepare and market these homes. According to a study by the National Association of Realtors in 2012, 25% of homes on the market are professionally staged, up from just 5% in 2007.
The Academy of Home Staging offers industry leading training that is unmatched by other Home Staging Training courses. Several key factors set The Academy's training program apart from the rest:

The only Advanced Home Staging Certification available.
Limited class size (8 maximum students) to provide personalized coaching and mentoring to our students by our Instructors.
All our Advanced Certified instructors are leaders in the Staging Industry who incorporate real life examples, suggestions, advice and ideas in each training class.
Over 10 hands-on exercises including a minimum of 3 in-field exercises. These exercises are crucial to providing students a complete education and insuring the ability to successfully start and manage their own Home Staging business.
Student and Instructor experience together, apply and discuss all solutions and approaches for all areas of the design and business aspects to a Home Staging Business.
Student discovery and questions are encouraged in every session.
Complete Business CD for each student upon successful completion of the class which includes all the business documents needed to launch a Home Staging Business.
Committed to the success of every student that comes to The Academy of Home Staging.
Ongoing education, regular Alumni newsletters chock full of new information and tips and access to one-on-one coaching.
Interested students should call 1-800-574-5576 today to register and secure their seat in our limited enrollment classes and realize these fantastic savings! All students will be eligible to apply for our finance program.
ABOUT THE ACADEMY OF HOME STAGING: The Academy of Home Staging was founded by Kim Kapellusch in 2005 in the Los Angeles area, and has quickly become the Industries' premier Home Staging and Redesign Certification Training Program. Today The Academy operates in California; Dallas, TX; New York City, NY; Seattle, WA; Tampa Bay Area, FL; and Washington, DC. In addition to its leading classroom certification classes The Academy offers a full CD based course, ongoing education and one-on-one business counseling.
For more information call 1.800.574.5576 or visit http://www.TheAcademyOfHomeStaging.com.