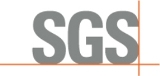 (PRWEB) April 30, 2013
Food manufacturers and processors must provide their employees food safety training, this is a requirement from both the FDA, USDA and various international food safety standards (GFSI Benchmarked standards like SQF, BRC and FSSC 22000.). Many food manufacturers/processors have become or are in the process of becoming certified to one of the GFSI benchmarked standards, but many more have not. Cost is one of the challenges companies face in providing training, add in travel expenses and sending employees to training courses can often cost more than the actual training.
With this in mind, SGS has created virtual classes and self paced food safety training courses that eliminate the need for hotel and other travel expenses. Virtual classroom courses are Internet based courses that are led by a live instructor that provides full class interaction while allowing the participant to take the course from their own home or office. Courses for GMP/HACCP Implementation, BRC Global Standard for Food Safety Implementation, Implementing SQF Systems, FSSC/ISO 22000 Implementation and GMP/HACCP Internal Auditor training have been created.
The other "e-Learning" option is an Internet based self paced solution that allows the participant to take the course at their leisure from anywhere at any time. Self paced courses in GMP/HACCP Everyday Food Safety, HACCP Principles for Water Bottlers and Processors, HACCP Principles for Fresh Produce Industries and HACCP Principles for Food Processors and Manufacturers have been created. Courses are also available for food service companies in the Learn2Serve Food Safety Management course.
HACCP is a major part of the new food safety regulations in the Food Safety Modernization act. For more information on HACCP or GFSI benchmarked standards and certification, click here.
SGS offers public, in-house and Internet based training for GMP/HACCP, BRC, SQF and FSSC 22000. These courses range from introductory to implementation to in-depth internal and lead auditor courses. In addition to these public and customized in-house sessions, SGS also offers Lean Six Sigma Green, Yellow and Black Belt virtual classroom training through Dartmouth University and Food Processing Management courses through Nebraska University. SGS also offers training on Quality, Environmental, Energy Management, Supply Chain, Occupational Health & Safety along with industry sector specific training for the automotive and aerospace industries.
SGS's complete Food Safety training catalog is available here.
SGS's food safety training courses are led by experienced instructors and have been endorsed by SQFI (SGS's Implementing SQF Systems course meets the SQFI Requirement for SQF Practitioner), FSSC22000 (SGS is an approved training provider), and the International HACCP Alliance has recognized SGS's HACCP Principles series. Additionally, the BC Food Processors Association has endorsed SGS's food safety training series.
SGS classes are lead by dynamic subject matter experts with industry experience. They are auditors with an average of 23 years experience in their field. Training speeds up the initial certification process, saves companies money and provides ongoing improvements to food company's products and processes. SGS Training courses currently have attained a 98.8% attendee satisfaction rating.
For further information, please contact:
SGS Systems & Certification Services
Patrick Mullen
North American Marketing
201 508-3014
Patrick.mullen(at)sgs(dot)com
About SGS
SGS is the world's leading inspection, verification, testing and certification company. SGS is recognized as the global benchmark for quality and integrity. With more than 75,000 employees, SGS operates a network of over 1,500 offices and laboratories around the world.