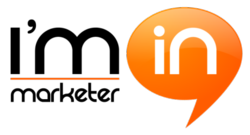 (PRWEB) April 30, 2013
I'm In Marketer, the trusted name in mobile app development, is designing an app exclusively for Asian restaurant Wok'n Fire. The new app has one ultimate goal: to bring the restaurant and its customers closer together. It will soon be available for both iOS and Android users.
The Wok'n Fire mobile app has much to offer, but comes with a simple and non-distracting layout. At startup, users can immediately see five essential buttons to tap – Contact Us, Menu, Check in, Fan Wall, and Tell a Friend. There is an additional button for the other available options. It is easily discernible that this is the app that will bridge the gap between the restaurant and the foodies.
With the Contact Us button, consumers do not have to go searching for Wok'n Fire's phone number or contact information on the web. In fact, there is no need to leave the app to communicate or make a reservation. A single tap on "Contact Us" and all the Wok'n Fire locations will be displayed. Users only have to choose their preferred location and they will be delivered to a new page with a direct link to email that specific restaurant site.
Wok'n Fire is most known for their delectable yet affordable sushi. The Menu button brings everything the restaurant offers from sushi to wok-tossed specials. To top it all off, the prices are displayed as well. Now customers, especially new ones, do not have to wonder how much each food costs. Upon selecting an appetizer, entrée, or any item on the menu, a short yet detailed description will appear. This is even more helpful for Asian cuisine newbies.
Another attractive section of this mobile app is that it allows the users to use the GPS function on their smartphones with the ultra-clever Check In feature. This allows customers to get the latest offers of the restaurant according to their location. To make it even easier, the app supports the use of Push Notifications. This tool sends messages right into a user's iOS SpringBoard and Android's Home Screen, allowing users to receive notifications about the newest deals and/or freebies from the restaurant while the app remains on the background.
The Fan Wall is another great feature worth checking out. It is geo-targeted, which permits customers to see other people's feedback on the restaurant's food, ambience, and just about everything. Tapping the Fan Wall brings up a page that contains three major buttons – Comments, Location, and Gallery. This menu is purposely created for new and old customers where they can interact while discovering more about their much loved Asian fusion restaurant. Users can share the app with their friends via email, Facebook, and Twitter through the Tell a Friend menu.
Additional choices are available through the more menu where customers can access various options such as joining a sweepstakes for a chance to win free lunch, the About Us page, and a quick link to the Reservations button.
About Wok'n Fire
Wok'n Fire serves fresh sushi, stir-fry, drinks, and many lunch specials. Their Pan Asian fusion cuisine from various countries such as Thailand, Japan, and Korea makes them a favorite destination for Asian food lovers.
The Wok'n Fire app can be downloaded from the Apple app store at the following link, https://itunes.apple.com/us/app/wokn-fire/id639814021?mt=8, and also at the following Google play link, https://play.google.com/store/apps/details?id=com.app_woknfire.layout.
About I'm In Marketer
I'm In Marketer has been providing genius mobile platforms for small businesses that wish to expand their scope. Equipped with the understanding of the huge role of technology in revenue and business growth, I'm In Marketer aims to deliver a reliable and all-inclusive mobile app for both Wok'n Fire and its loyal customers.