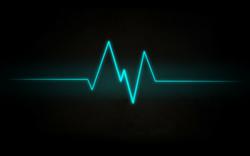 Edwards LifeSciences is the market leader for total cardiac surgery devices, particularly due to its lead in the THV, annuloplasty repair, and tissue heart valve segments.
Vancouver, BC (PRWEB) April 30, 2013
According to a new report by iData Research, in 2012 the U.S. cardiac surgery market was valued at almost $3 billion, a substantial increase over the previous year. The main reason for this large growth was due to the FDA approval of Edwards LifeSciences' transcatheter heart valve (THV) device in late 2011. The approval enabled the emergence of a transcatheter heart valve replacement market, which although small in unit sales, impacted overall growth of the market and was the fastest-growing segment in the cardiac surgery device market. Other segments experiencing high growth are the temporary artificial heart and patent foramen ovale segments. Expansion in this U.S. market is due to an increased demand from an aging U.S. population and a need for alternatives to open, invasive surgery.
Approximately 1.2 million people in the U.S. have calcified or otherwise damaged aortic valves. This condition is typically present in patients who have several other health conditions, making them poor candidates for open, invasive surgery. The 65 and older age group represents the fastest growing population demographic in the U.S, and given that atrial fibrillation and many of the co-morbidities associated with it (such as heart valve disease) increase with age, this factor will help drive this market over the next few years.
In 2012, there were no transcatheter mitral valve repair (TMVR) products commercially approved in the United States. Abbott's MitraClip® product was available in Europe and was undergoing clinical trials in the United States. It is expected to be the first such product approved in the United States; however, its use will be limited to a small subset of patients. Priority will be given to patients who cannot undergo traditional surgery, and due to its challenging nature, procedures will only be performed by specially trained physicians. The results of the clinical trials are expected for December, 2013. "If these results are positive, it is possible that a PMVR device could be approved for sale in the U.S. in 2014, and cause this segment to become the fastest growing in the cardiac surgery market by a significant margin," says Dr. Kamran Zamanian, CEO of iData.
Edwards LifeSciences is the market leader for total cardiac surgery devices, particularly due to its lead in the THV, annuloplasty repair, and tissue heart valve segments. Medtronic has been developing its CoreValve® transcatheter aortic valve replacement device and will eventually compete with Edwards in the transcatheter aortic valve repair market, which is likely to grow and become a large source of revenue. Other competitors that command significant shares in the cardiac surgery market are Maquet, which dominates the EVH market with its VASOVIEWTM endoscopic vessel harvesting systems, Thoratec and St. Jude Medical.
A free report synopsis for every report in the global series on the Markets for Cardiac Surgery Devices covering the U.S., 15 counties in Europe, Japan, India and China is available here. The complete reports provide a comprehensive analysis including procedure numbers, units sold, market value, forecasts, as well as a detailed competitive market shares and analysis of major players' success strategies. The reports cover markets for: heart valve and heart valve replacement, annuloplasty repair, on- and off-pump coronary artery bypass, endoscopic vessel harvesting, anastomosis assist, cardiac ablation, transmyocardial revascularization, ventricular assist, balloon pumps, patent foramen ovale, and atrial and ventricular septal defect.
About iData Research
iData Research is an international market research and consulting group focused on providing market intelligence for medical device and pharmaceutical companies. iData covers research in: interventional cardiology, peripheral and endovascular, cardiac rhythm management, electrophysiology and ablation, vascular access, infusion therapy, and more.