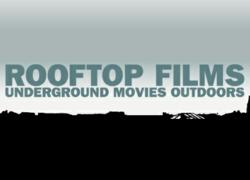 Sponsoring the event was a great way to give back and support this local gem
New York, New york (PRWEB) April 30, 2013
AllCar Rent-A-Car will be swapping car keys for movie passes this summer, announcing this morning that they'll be sponsoring this year's Rooftop Films Summer Series. Recognized as one of the most dynamic film festivals in the world, Rooftop Films offers brilliant, original programming at a variety of stunning outdoor venues in New York.
Headquartered in Brooklyn, Rooftop Films screens roughly 30 feature films every year, almost all of which are New York, U.S., or World Premiere events. The organization also shows over 150 short films throughout the year as part of themed programs.
"We're very excited to be a part of this year's festival," explains Nathan Isherwood, Director of Marketing at AllCar Rent-A-Car. "Many of our staff and customers attend festival screenings every year. Sponsoring the event was a great way to give back and support this local gem."
"Every time Rooftop Films sets up a screening, we essentially build an outdoor movie theater from scratch. That requires that we move quite a few people and many pieces of equipment around New York City nearly every day of the week, and so we are very grateful for the support that we get from AllCar and Carpingo. They have been a loyal and supportive community partner for the last two years and they have been wonderful to work with, and we look forward to teaming with them again this summer." says Dan Nuxoll, Program Director.
AllCar's sponsorship will coincide with the Rooftop Films 2013 Summer Series. Now in its 17th year, the Summer Series runs every weekend from May 10th to August 17th, with special events throughout September. Programming for the Summer Series includes feature-length, as well as independent short films. Most of the screenings will also include a Q&A session with the filmmaker and/or actors.
Rooftop Films presents a diverse range of screenings, including documentaries, fiction, drama, comedy and animation. Venues are located throughout New York City and include outdoor spaces like Socrates Sculpture Park in Long Island City, Queens and The Old American Can Factory in Brooklyn.
Brooklyn residents and visitors can view the 2013 Summer Series schedule and purchase tickets online at http://www.rooftopfilms.com.
About AllCar Rent-A-Car
AllCar Rent-A-Car is New York City's premiere rental company. With 11 locations throughout the five boroughs, AllCar is focused on providing the highest quality car rental experience in New York. Book your rental online at http://www.allcarrentacar.com or reserve a car share with Carpingo, http://www.carpingo.com.
About Rooftop Films
Rooftop Films is a New York based non-profit whose mission is to engage diverse communities by showing independent movies in outdoor locations, producing new films, coordinating youth media education, and renting equipment at low cost to artists. At Rooftop Films, we bring the underground outdoors. Visit http://www.rooftopfilms.com for showtimes and festival information.