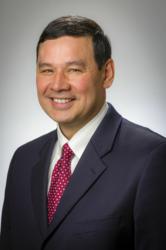 Pat is an established, proven leader with more than 30 years of experience in the IT industry.
Dayton, OH (PRWEB) April 30, 2013
CareSource, a public-sector managed care company, has hired Pat Garland as the new Vice President of Information Technology. He will be responsible for all application development and support, technology and information technology (IT) infrastructure and the internal HelpDesk service and support.
Garland comes to CareSource from Fidelis Care New York, a statewide Medicaid managed care plan, where he served as the Chief Information Officer. He was responsible for strategic acquisition and introduction of new technologies and systems to support a rapidly growing health plan.
"Pat is an established, proven leader with more than 30 years of experience in the IT industry," Pamela Morris, President and CEO, said. "He will be an integral part of our executive team as he provides direction and support of our IT systems and solutions to ensure operational efficiencies and innovation."
Garland will be accountable for implementing new technologies that are needed as CareSource addresses the many changes occurring in health care, including the emphasis on greater operational productivity and timely access to data. Through his work in IT, he will help improve continuity of care for members by sharing data with providers.
He holds a Bachelor of Science degree from Niagara Community College and a Master's of Science in Electrical Engineering from SUNY University of Buffalo.
Photograph available upon request.
About CareSource
CareSource is a non-profit health plan headquartered in Dayton, Ohio. As one of the largest Medicaid managed care plans in the country, CareSource understands the challenges consumers face navigating the health system. We are committed to putting health care within reach for approximately 900,000 members we serve in Ohio and Kentucky.
###