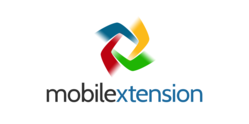 Start your free list!
Toronto, Ontario (PRWEB) April 30, 2013
Simply log into mobilextension account to obtain the list's personalized upload email address for each list. Each list has a unique email address that can be used to send list updates from anywhere there is email access.
Send as many updates as desired. After an email is sent with the update file, the time it takes for an update to be completed will vary depending on how long it takes for the email to reach mobilextension.
The list sent to mobilextension via email will go to the "Queue Pool" waiting for confirmation. With a single click on the link in the confirmation email, the list will be updated and published automatically.
About mobilextension Inc. (http://www.mobilextension.com)
mobilextension is a cloud based tool designed to improve the accessibility and management of information outside the home and office. It's for everyone who has ever created a list of information and shared it with others. Users ranging from students to business professionals, and family members to team mates, can all find value and enhanced efficiency through mobilextension, regardless of their goal.