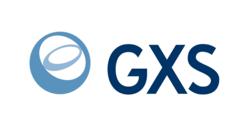 As the world's largest cloud integration platform, connecting more than 550,000 global businesses, our continued investments in this area have positioned us at the forefront of the industry
Gaithersburg, MD (PRWEB) April 30, 2013
GXS, a leading provider of B2B integration services, today announced that its Managed Services offerings were up 20% in 2012, adjusting for currency. Initially introduced in 2004, Managed Services continues to be a primary driver of the company's success, with related revenues reaching $179.4 million in 2012. The company signed an additional 59 new Managed Services accounts during 2012, growing total Managed Services customers to more than 600. Revenue from Managed Services, the company's fastest growing solution, grew at a three year compounded annual growth rate ("CAGR") of 23.6% from 2009 to 2012 and represented approximately 37% of total revenue for the year ended December 31, 2012.
Customers of all sizes leverage GXS's Managed Services to connect electronically with their customers, suppliers, banks, transportation carriers and other business partners. GXS Managed Services customers represent a variety of industries including consumer products, financial services, high tech, manufacturing and retail.
"GXS Managed Services enables customers to connect and automate the entire supply chain lifecycle without additional strain on their internal resources, leaving clients to spend time concentrating on the core areas of their business," said Bob Segert, president and chief executive officer at GXS. "As the world's largest cloud integration platform, connecting more than 550,000 global businesses, our continued investments in this area have positioned us at the forefront of the industry."
"Managed services providers who are able to harness the massive amount of trading data processed on their networks into value-added services will be the growth leaders in this segment and will enable this category to continue its fast rate of growth," said Maureen Fleming, vice president of IDC's business process management and middleware research programs.
GXS Managed Services is a comprehensive B2B integration solution that provides companies with highly-skilled B2B specialists who assume the day-to-day operations for the customer, including ERP integration, mapping, on-boarding and technical support. As a cloud-based integration offering, GXS Managed Services enables companies to build and grow B2B networks
About GXS:
GXS is a leading B2B integration services provider and operates the world's largest integration cloud, GXS Trading Grid®. Our software and services help more than 550,000 businesses, including 22 of the top 25 supply chains, extend their partner networks, automate receiving processes, manage electronic payments, and improve supply chain visibility. GXS Managed Services, our unique approach to improving B2B integration operations, combines GXS Trading Grid® with our process orchestration services and global team to manage a company's multi-enterprise processes. Based in Gaithersburg, Maryland, GXS has direct operations in 20 countries, employing more than 2,800 professionals. To learn more, see http://www.gxs.com, read our blog at http://www.gxsblogs.com, follow us on Twitter at http://twitter.com/gxs and join us on LinkedIn at http://www.linkedin.com/company/gxs. You can also access our public filings with the Securities and Exchange Commission at http://www.sec.gov/edgar.shtml.
FORWARD-LOOKING STATEMENTS
This press release may contain "forward-looking statements." All statements, other than statements of historical facts that address activities, events or developments that the company expects, believes or anticipates will or may occur in the future are forward-looking statements. These forward-looking statements are affected by risks, uncertainties and assumptions, including but not limited to those set forth in the company's public filings with the Securities and Exchange Commission, including its Annual Report on Form 10-K and its Quarterly Reports on Form 10-Q. Accordingly, actual results or outcomes may differ materially from those expressed in the forward-looking statements. You should not place undue reliance on these statements and the company undertakes no obligation to update or revise any forward-looking statements to reflect events or circumstances that may arise.
All products and services mentioned are trademarks of their respective companies.