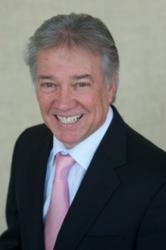 Dallas, TX (PRWEB) April 30, 2013
Dallas, TX dental patients can now receive cavity fillings and root canals from Dr. Michael Neeley using laser dentistry, which offers efficient and more comfortable options for his patients. Using this modern technology, Dr. Neeley is able to zone in on the problem areas in a patient's mouth without affecting anything else; most times patients do not even need numbing or anesthesia with laser procedures.
Dr. Neeley works specifically with the Lightwalker laser when performing these procedures, and the laser works at different wavelengths so that Dr. Neeley can control the frequencies for soft and hard tissues. The laser is a fast way for patients to receive treatment because of its programmable accuracies. Not only does the laser perform the basic functions for fillings and root canals, but it also works for deep disinfection.
With standard filling procedures, dentists first have to numb the area with an anesthetic, and then use a drill to remove the decayed area. Now this decay can be removed simply with a laser and then the affected area can be cleaned out and filled.
Root canals are performed when a tooth is decayed and the nerve and pulp needs to be removed and filled in. Just like a cavity, a dental drill would typically be used to grind through the decayed tooth. Now Dr. Neeley can use laser dentistry to remove the nerve and vaporize this hard tissue. Then, as before, the tooth can be filled in.
Dr. Neeley has witnessed notable, clinical results with this laser and his patients report less discomfort and faster healing time with this modern dental option.
For more information on modern laser dentistry for your dental needs visit Dr. Neeley's website today at http://www.dallasdds.net.
About the Doctor
Michael Neeley, DDS, PA, is a general dentist offering patients personalized dental care for Dallas, TX. Dr. Neeley is part of one percent of dental professionals providing the most recent FDA cleared laser procedure for gum disease and periodontal treatment. To learn more about Michael Neeley, DDS, PA, and his dental services, please visit his website at http://www.dallasdds.net and call (214) 306-9033.