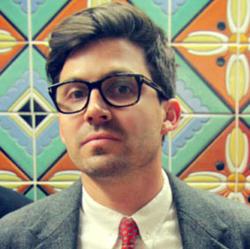 It is humbling to hear so many talented songwriters, and it is gratifying to play a part in the growth of the winners' careers
Nashville, TN (PRWEB) April 30, 2013
The International Songwriting Competition (ISC), widely recognized as the world's premier songwriting event, today announced its 2012 winners. ISC's Grand Prize is awarded to Idaho native Joshua Hanson for his song "Monsters With Misdemeanors," entered in the Folk/Singer-Songwriter category. The Grand Prize winner is awarded $25,000 in cash (US) and an additional $40,000 in merchandise and services. A total of 68 winners from 119 countries worldwide were selected from over 20,000 entries, and for the first time ever, more than half of the winners are from outside the USA. Past ISC winners include Gotye, The Band Perry, Kasey Chambers, Amanda Palmer, Gin Wigmore, King Charles, Kimbra, Passenger, Andrew Bird, and many more.
"ISC's mission is to inspire and promote greatness in the field of songwriting," says Candace Avery, Founder and Director. "It is humbling to hear so many talented songwriters, and it is gratifying to play a part in the growth of the winners' careers." Established in 2002, ISC awards more than $150,000 in cash and prizes to amateur and professional songwriters around the world.
Judges included iconic artists Tom Waits, Nas, Suzanne Vega, McCoy Tyner, Martina McBride, Susan Tedeschi, Bernie Taupin, Keane, Tegan and Sara, Bruce Hornsby, and many more. In addition to celebrity artists, judges also included seven record label presidents as well as other industry leaders, offering songwriters the unprecedented opportunity to have their music heard by influential decision-makers. See below for the complete list of judges.
For a complete list of 2012 ISC winners and to hear the winning songs, go to http://www.songwritingcompetition.com/winners
Winning ISC's highest honor, the Grand Prize, is Idaho native Joshua Hanson for his song "Monsters With Misdemeanors." The lead singer and songwriter of the award-winning indie folk/rock trio Yellow Red Sparks, Hanson is the son of a lounge-singing mother and a theatrically trained father. From a young age he was always fascinated with words and how the stories would unfold through the liner notes of some of his favorite songwriters. His own ability of expression is eloquent and effortless, crafting and delivering candid and poetic lyrics that elicit the slightest hint of bittersweet heartache. Candace Avery, Founder and Director of ISC, says "The judges loved the song for its sparse honesty and achingly tender lyrics. ISC is very excited to honor such a talented songwriter, and we anticipate a brilliant future for this promising artist." Now based in California, Yellow Red Sparks released their debut full-length CD in early 2013, and it has already garnered glowing reviews and the attention of music tastemakers.
To download low-res photos of all winners, go to http://www.songwritingcompetition.com/winners
For high-res photos, please contact Candace Avery at cavery(at)songwritingcompetition(dot)com
In addition to the Grand Prize winner, many other deserving songwriters, ranging from talented amateurs to seasoned songwriting veterans, also share the spotlight for winning their respective categories in ISC 2012. See below for a complete list of ISC 2012 winners.
Applauded for its high caliber of judges, ISC compiled a stellar panel of judges for the 2012 competition, including:
Recording Artists: Jeff Beck; Nas; Tom Waits; Bernie Taupin; Martina McBride; Duran Duran; Janelle Monae; Susan Tedeschi & Derek Trucks; Robert Smith (The Cure); Bruce Hornsby; Suzanne Vega; Michael W. Smith; Darryl McDaniels (Run DMC); Mark Foster (Foster The People); Alejandro Sanz; Gerald Casale (Devo); Bill Evans; Anthony Hamilton; Brian Setzer; Avicci; Wynonna; Keane; Jeremy Camp; Tegan & Sara; McCoy Tyner; Ketch Secor (Old Crow Medicine Show); Francesca Batistelli; Craig Morgan; James Cotton; Robert Earl Keen; Black Francis (The Pixies); John Mayall; Anoushka Shankar; Chris Hillman (The Byrds, The Flying Burrito Brothers); Toots Hibbert (Toots & The Maytals); Los Temerarios; Billy Currington; Sandra Bernhard; Basement Jaxx; and Matt Thiessen (Relient K)
Industry Executives: Dan McCarroll (President, Capitol/Virgin Label Group); Monte Lipman (President, Universal Republic Records); Alison Donald (Co-President, Columbia Records UK); Ed Vetri (President, Wind-Up Records); Richard Stumpf (President, Imagem Music US); Bruce Iglauer (Founder/President, Alligator Records); Albert Schilcher (VP Music & Music Mktg, MTV International); Angel Carrasco (Sr. VP A&R, Latin America, Sony/BMG); Dan Storper (President, Putamayo World Music Records and Putumayo Kids); Steve Smith (VP of A&R, Aware Records); Cory Robbins (Founder/President, Robbins Entertainment); Lori Tieg (VP of Talent, VEVO); Dr. Demento (Radio Host, The Dr. Demento Show); Steve Lillywhite (Producer); Kim Buie (Head of A&R, Thirty Tigers); Douglas C. Cohn (Sr. VP, Music Marketing & Talent, Nickelodeon); Allison B. Jones (VP of A&R, Big Machine Label Group); Jack Vaughn (VP, Comedy Central Records); Leib Ostrow (Founder/CEO, Music For Little People); and Jamie Masada (Owner, Laugh Factory)
Sponsors include: Presonus, Lowden Guitars, Marshall Amplification, Grooveshark, Solid State Logic, Berklee College Of Music, Mrs. Fields Cookies, Airplay Direct, DiscMakers, Thayers, SongU.com, The Music Business Registry, Independent Mastering, Indie Venue Bible, George Stein, Esq., Sonicbids, Songtrust, and Taxi
ISC is now accepting entries for 2013. Go to http://www.songwritingcompetition.com for more information and an entry form.
###
ISC WINNERS
The complete list of ISC 2012 winners is as follows. To view the list of Honorable Mentions, please go to http://www.songwritingcompetition.com/winners
Grand Prize
Monsters With Misdemeanors – Joshua Hanson (Yellow Red Sparks) - Yellow Pine, Idaho, USA
AAA (Adult Album Alternative)
First Place
Love Letter - Clairy Browne, Darcy McNulty, Steven Schram (Clairy Browne & The Bangin' Rackettes) - Melbourne, VIC, Australia
Second Place
Brother - Matt Corby - Sydney, NSW, Australia
Third Place
Whispers - James David - Los Angeles, CA, USA
Adult Contemporary (AC)
First Place
K.I.S.S. - Lara Johnston, Robbie Nevil, Mike Krompass - Novato, CA, USA
Second Place
Drums – Alexander Gow (Oh Mercy) – Melbourne, VIC, Australia
Third Place
What Makes Me Happy - Jehangir Aziz Hayat - Peshawar, Pakistan
Americana
First Place
Love Inside A Jar – David Garnham (David Garnham & The Reasons To Live ) – Darwin, NT, Australia
Second Place
You Might Come Around – Dale Boyle – Dorval, QC, Canada
Third Place
When You're Dreamin' – Ed Romanoff, Josh Ritter – Brooklyn, NY, USA
Blues
First Place
How Long To Heal - Nico Wayne Toussaint - Bayonne, France
Second Place
Don't Blow My Cover - William Troiani, Haykon Haye, Ian F. Johannessen, Alexander Pettersen (Billy T Band) – Oslo, Norway
Third Place
High Gas Prices – William Morganfield (Big Bill Morganfield) - Stone Mountain, GA, USA
Children's Music
First Place
Always Be A Unicorn - Helen Austin - Comox Valley, BC, Canada
Second Place
Wag More Feat. Indigo Girls - Franklin Bunn (Boxtop Jenkins), Glenn Matullo – Atlanta, GA, USA
Third Place
Fairy Tale Love - Lisa Sniderman (Aoede) - San Francisco, CA, USA
Comedy/Novelty
First Place
Handjob, Blandjob, I Don't Understand Job - Kate Micucci, Riki Lindhome (Garfunkel and Oates) - Los Angeles, CA, USA
Second Place
Mom Worked The Farm - Pat Godwin - Dallas, PA, USA
Third Place
There's A Picture - Eric Schwartz - Los Angeles, CA, USA
Country
First Place
This Ain't A Love Song - Denis Dufresne, Lynae Dufresne (Pear), Bryan Wayne – Calgary, AB, Canada
Second Place
Anonymous – Rachel Honza – Nederland, TX, USA
Third Place
The Suitcase – Liz Hengber, James Dean Hicks, Anthony Smith – Franklin, TN, USA
Dance/Electronica
First Place
Crystallize – Lindsey Stirling, Marco Glodolja - Gilbert, AZ, USA
Second Place
Unity - Thierry Matrat (Funk Embassy) - Montreal, QC, Canada
Third Place
Urban Daemon – Jose Gustavo Gallo Aranibar (THEREMYN_4) - Lima, Peru
Folk/Singer-Songwriter
First Place
Golden Hearts – Teejay Terblanche (Black Handed Kites) – Cape Town, South Africa
Second Place
Blood And Bone – Wes Carr (Buffalo Tales), Eric Silver – Sydney, NSW, Australia
Third Place
Festival Song – Tim Easton – Nashville, TN, USA
Gospel/Christian
First Place
All Things New – Alan Thomas - Little Rock, AR, USA
Second Place
Cross Of Love – Derek Henbest (The Waiting Kind), Phil Wickham – Boise, ID, USA
Third Place
Chasing Me – Joseph Pfeifer, Jimmy Robeson - San Diego, CA, USA
Instrumental
First Place
Auctioneering Everything - Jaron Freeman-Fox (Jaron Freeman-Fox & The Opposite Of Everything) – Toronto, ON, Canada
Second Place
New Life – Valters Puce (DaGamba), Richard Cerenkov – Riga, Latvia
Third Place
Remembrance – Jens Olav Haugen - Akkerhaugen, Norway
Jazz
First Place
Angustia – Omar Sosa - Carmaguey, Cuba
Second Place
Benny's Tune – Lionel Loueke – Brooklyn, NY, USA
Third Place
Black Lace Freudian Slip – René Marie – Warrenton, VA, USA
Latin
First Place
Ultimo Aire – Montserrat López Ros (Montse), Néstor Alejandro Martínez Lara – Mexico City,
Mexico
Second Place
Isabela – Oscar Jimenez – Sydney, NSW, Australia
Third Place
Hasta Que Te Vi – Oscar Olavarria – Santiago, Chile
Lyrics Only
First Place
I Wanted New York – Leonie Casanova – London, England
Second Place
Grace Me With Your Love – Sukanya Sreedhar – New Delhi, India
Third Place
The Boulevard – Richard Dames (Endless Naps) – New York, NY, USA
Music Video
First Place
Honey – Kahn Morbee (The Parlotones) – Johannesburg, South Africa
Second Place
Follow Me – Maïa Vidal – Ithaca, NY, USA
Third Place
Building Houses – Wesley Jensen (Wesley Jensen And The Banquet) – Redding, CA, USA
Performance
First Place
Separated – Stijn Cole (Stan Lee Cole) – Antwerp, Belgium
Second Place
Fire Escape – Matthew Mayfield, John Paul White – Birmingham, AL, USA
Third Place
Mr. No Regrets – Yohan Sung (John Sung) – Manila, Philippines
Pop/Top 40
First Place
Good Intent – Kimbra Johnson (Kimbra), Francois Tetaz – Auckland, New Zealand / Melbourne, VIC, Australia
Second Place
Lay Down Your Ghosts – Stephen Hughes, Ed Carlile, Andy McConkey, Leon Rossiter (MoRo) – London, England
Third Place
Reaction – Acres Of Lions – Victoria, BC, Canada
R&B/Hip-Hop
First Place
Battle Scars Ft. Lupe Fiasco – Guy Sebastian, Lupe Fiasco – Sydney, NSW, Australia / Chicago, IL, USA
Second Place
Jay-Z Stole My Girl – John Davenport – Memphis, TN, USA
Third Place
A Happy Day – Kaindu Chiluba (Blaze Blackheart) - Cape Town, South Africa
Rock
First Place
Cold Heart - Tyler Bryant (Tyler Bryant & The Shakedown), Jaren Johnston – Nashville, TN, USA
Second Place
Let It Live Free - Robert Kolar (He's My Brother She's My Sister) – Los Angeles, CA, USA
Third Place
Six Months In A Cast – Thomas Calder (The Trouble With Templeton) – Brisbane, QLD, Australia
Teen
First Place
You Would Know – Louis McDonald (Five Mile Town) – Auckland, New Zealand
Second Place
Drift Away – Victoria Celestine – San Antonio, TX, USA
Third Place
Backs Of Our Eyelids – Matt Jaffe (Matt Jaffe & The Distractions) – Mill Valley, CA, USA
Unsigned Only
First Place
Misdiagnosed – Harry Hookey – Cowwarr, VIC, Australia
Second Place
Swimming With Sharks – Ilya Lagutenko (Mumiy Troll) – Vladivostok, Russia
Third Place
Broken Bones – Tommy Ashby – Peebles, Scotland
World
First Place
Bahlawan-Acrobat – Mira Awad – Rameh, Israel
Second Place
Sofrimento – Waldemar Bastos – Los Angeles, CA / Luanda, Angola
Third Place
Boom Boom – Dachee - Maplewood, NJ, USA
People's Voice Award
Coming Home - Paul Cowderoy, David Carter, Jane E Robertson - Brisbane, QLD, Australia