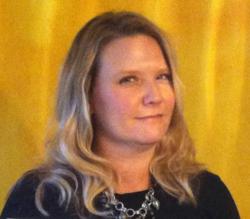 Often, we know of technically competent professionals who just haven't had training on --or reinforcement of--the interpersonal and strategic skills necessary to lead a team and be successful in broader business settings. This session is for them.
Troy, MI (PRWEB) April 30, 2013
Magnet Consulting, a wholly woman-owned people engagement consulting firm, announced details today on their participation in an ongoing learning seminar for the Michigan Association of Certified Public Accountants (MACPA). The session will be held May 16, 2013 in Troy, Michigan.
Magnet co-founder, Sandy Fiaschetti, Ph.D., will speak on a panel entitled, CFO Mastermind Series: Making the Transition to CFO. On this panel, Dr. Fiaschetti will share her expertise and advice in transitioning from a CPA or Controller to CFO. Topics of discussion will include The Importance of Leadership, Leadership Gone Wrong, Understanding Ourselves and Understanding Others. The session is aimed at teaching the key skills necessary for CPAs and controllers to become effective CFOs. It is designed to help individuals let go of the details, focus on the big picture and the importance of relationships, and become visionaries for their organizations.
Magnet's CPA to CFO Program will also be highlighted as an additional offering for those CPAs and Controllers looking to enhance their leadership skills beyond the seminar.
Magnet Consulting is a full-service strategic people engagement consulting organization, creating employee selection, leadership development, and retention practices. Magnet specializes in shaping positive organizational cultures and in leader and executive assessment and development. Their background as organizational psychologists spans multiple industries and organization sizes.