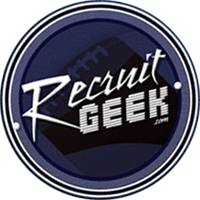 Recruit Geek is making it easier for high school players and their parents to attract the attention of college football coaches
Upland, Ca (PRWEB) April 30, 2013
A leader in college football recruiting , Recruit Geek is making it easier for high school players and their parents to attract the attention of college football coaches. The new website shows football players the eligibility requirements for each level of college football so that athletes know what is required by college recruiting coaches. In addition, football players will find a database of coaches for them to tap into to jump start their football recruiting process.
College football is a competitive field and every year, thousands of high school players across the country compete with each other to win a coveted spot on a college team. For many players, a college football scholarship is often the only way that they can go to college and earn a degree. However, the college football recruiting procedure can be an expensive and difficult path, making it seem like an immense and sometimes impossible hurdle to overcome, especially for families with limited funds.
Recruit Geek understands this and is launching a new website to make it easier for high school football players and their families to comprehend the college recruiting process. On the new website, visitors will find the following:

Database of contacts for D1, D1AA, D2, D3, and NAIIA schools
Eligibility requirements for D1 and D2 levels
Information about eligibility waivers
Customized profiles for athletes to create
Recruiting calendar
The new website enables young football players and their families to prepare for football recruiting competition and understand what it will take to get the edge on their competitors. Recruiters for college teams will look at junior players so the earlier a high school football player puts their profile together and starts contacting college contacts, the more options they may have to work with.
Recruit Geek does not promise that a player will earn a football scholarship. Rather, the new website makes the process to attract the attention of a college coach easier to understand and gives players a clear picture of their abilities so they can focus their efforts on the right schools. For more information about the services that Recruit Geek offers, visit http://www.recruitgeek.com.
About Recruit Geek:
Recruit Geek was founded by football parents, Jerry and Dianna Toscano, when they discovered how expensive it was for high school football players and their parents to attract the attention of college coaches. With an extensive database of college coaches and valuable tips from personal experience, Recruit Geek simplifies the recruiting process and assists high school athletes in finding the right college for them and their skills. By taking the initiative, high school students can showcase their talents and negotiate their own recruiting contracts. For more information on how Recruit Geek can help you, please visit their website at http://www.recruitgeek.com.
Contact Information:
Recruit Geek
http://www.recruitgeek.com/contact