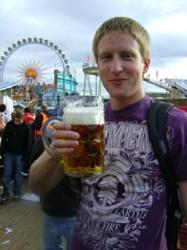 Chicago, IL (PRWEB) April 30, 2013
Chicago-based International TEFL Academy, a world leader in TEFL (teaching English as a foreign language) certification courses for teaching English abroad, has announced record enrollments in April as more graduating college seniors seek teaching opportunities overseas.
"The job market continues to be extremely difficult for new college graduates entering the workforce," said Bruce Jones, President of International TEFL Academy. "But for those looking for international adventure and opportunity, virtually any college graduate who earns a TEFL certification, there are thousands of job openings teaching English around the world."
According to a new report from the National Association of Colleges and Employers, despite some improvements in the general employment trend, new college graduates continue to face one of the toughest job markets in a generation and employers "say they will hire 2.1 percent more new college grads from the Class of 2013 than they hired from the Class of 2012."
But according to Jones, the field of teaching English abroad is nearly the opposite from most sectors in that demand is so high for English language instruction around the globe that virtually any American or Canadian who speaks English can gain employment teaching English abroad, especially if they earn a TEFL certification that provides training in English language instruction.
Many of those attracted to teaching English overseas have studied abroad and now want to extend their international experiences.
"I loved it during study abroad, and after graduating, this seemed like a perfect time to continue the experience," said Michael McGuire, 22, a native of Lanoka Harbor, New Jersey, who recently graduated from the The College of New Jersey with a BS in International Business and is now teaching English in Germany.
While English speakers of all ages and backgrounds teach abroad, Jones says that approximately 75% of those who earn their TEFL certification at International TEFL Academy are either college students looking to go abroad after graduation, or recent college graduates. He added that many seeing teaching abroad as a perfect way to master a new language.
"I love learning about new cultures and I wanted to continue learning Spanish," said Jaime Spiering, 25, a recent graduate from Des Moines, Iowa, who is now teaching English in Buenos Aires, Argentina.
"I mainly wanted the opportunity to immerse myself in a new culture and move to a country where I know no one. I thought teaching would be a great way to learn about the country as well as connecting with the locals."
Jones said that as many as 250,000 English speakers are employed as English teachers in foreign countries each year and because most do not stay in one location on a permanent basis, language schools need to hire new teachers every year, creating ongoing demand in the job market.
"It's a like a giant revolving door – every year about half the teachers leave and so schools in places like China, Spain and Brazil are always looking to hire new ones," Jones said. He added that demand for native speaking teachers is so high that most Americans can teach abroad without prior professional teaching experience or a degree in education.
"In fact," Jones added. "English speakers can teach English in up to 50 countries around the globe, even without a degree, but taking a TEFL certification course will provide the skills and credentials needed to get hired in countries like China and Costa Rica."
Request a teaching English abroad brochure or call 773-634-9900 to learn more about teaching English abroad and TEFL Certification around the world.
International TEFL Academy (ITA) is a world leader in training and certifying English speakers to teach English abroad. Based in Chicago, IL, ITA trains more than 1,200 English teachers annually and offers internationally accredited TEFL TESOL certification courses online and in 25 locations around the world. All students and graduates receive lifetime job search guidance and graduates are currently employed as teachers in dozens of nations in Europe, Asia, Latin America and the Middle East.
For more information, please visit: http://www.internationalteflacademy.com