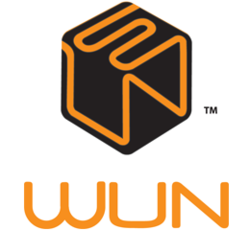 New York, NY (PRWEB) April 30, 2013
WUN Systems LLC, a workspace technology provider with offices in Los Angeles, New York, Miami, Houston, San Jose and Toronto recently announced its participation at the Worktech13 New York Conference as both a sponsor and exhibitor.
Worktech13 is widely heralded as the forum looking at implication of convergence between the worlds of CRE service provision, technology, real estate, work and the workplace.
Worktech13 New York plans to bring together over 300 senior professionals from real estate, facilities, technology, and executive management, architecture, design, and other professional advisors to further knowledge and share expertise. "We're excited to be part of Worktech13," says Mark McLauthlen, sales manager at WUN Systems. He continues, "WUN is always ready to join other workspace industry thought leaders."
WUN Systems is well-known throughout the industry as a strong and visible sponsor of business center and workspace events. Similar WUN sponsored events include the Global Workspace Association Conference, ABCN Annual Meeting, as well as Local Member Network events throughout North America.
"WUN Systems is recognized as an active industry contributor, helping develop the direction and future of workplaces and spaces throughout the world," says McLauthlen. He continues, "We're proud to be a member and actively participate in as many social and networking events as we can."
About
WUN Systems provides workspaces with data, telephone systems, VoIP, WiFi, Internet, security and cloud services designed specifically for executive suites in over 80 cities across North America. WUN Systems' voice and cloud-based technology products enable workspace providers to deliver enterprise-grade products and services to executive suite clients. For more information, please call WUN at 877-986-2801.