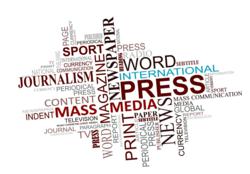 Whether you are an established firm looking to expand into new areas, or a start-up solo practice looking to secure your first clients, it is important to have a marketing plan in place, and follow through on as many of your objectives as possible.
(PRWEB) April 30, 2013
Whether an established firm looking to expand into new areas, or a start-up solo practice looking to secure new clients, it is important to have a marketing plan in place, and follow through with each objective.
Below are seven marketing tips that all attorneys can use to improve their practice:
Establish a Web Presence: First and foremost, hire a web developer for your website, make that the top priority. A recent study has found that over 60 percent of prospective clients will use the internet to aide in the search for legal representation. After the website is launched, it is time to re-examine what that website offers to potential clients. Does it convey the right message? What information would a potential client want to know about you before they choose to call you for an appointment? Update the firm's web site to accurately reflect practice areas, approach to working with clients, types of clients represented, etc.
Improve Communications: Proactively communicate with clients and referral sources as frequently as possible. Respond to calls and emails within hours, not days. Make sure the assistant/secretary is delivering messages in a timely manner, and that she is also proactively communicating with clients and professional contacts. Thank clients for their business, and ask them for feedback on how the firm is doing. Ask happy clients for referrals and testimonials that can be highlighted on the website.
Get Involved with Social Media: Every lawyer should be using LinkedIn to stay in touch with colleagues, classmates, clients, referral sources and other professional contacts. However, not many attorneys are active on Twitter, Facebook and/or blogging. This is one of the great untapped resources of legal marketing, and will make you appear both approachable and involved. This tip comes with the caveat that it is not wise to let social media profiles go unused, so do not sign up unless it is going to be managed. If there is not enough time to dedicate to social media then hire an outside agency to manage the accounts and keep content fresh.
Approach Every Interaction with a Marketing Mindset: Everyday the firms employees, partners and staff interact with many people. The number is likely much higher than most people would think. That is why it is important to recognize that every person could be a potential client at some point, or at least a referral source. These could be neighbors, the cashier at the gas station, people you meet at a children's sporting events, or any number of other seemingly inconsequential interactions. No matter who the person is, realize that they may need a lawyer one day or be in a position to make a referral. If the law firm has a marketing mindset those common interactions with people could easily become a great referral source.
Strive to be the Attorney that Portrays Client Value: Satisfied clients will stick with their representation through numerous legal issues. Clients want to work with lawyers who are likeable, approachable, personable and good listeners. Educate your staff on what clients want in their law firm: responsive and accessible lawyers, high-quality and efficient work, reasonable prices, clear communication, and, most importantly, results.
Stay Active in the Community: An active and involved attorney will be the one that receives the majority of phone calls when issues arise. Here are some helpful extras that can help become that attorney in your community: Make atleast one call to a client or referral source per day to check in and touch base. Attend an event or function outside the office atleast once a week. It could be coffee with a client, lunch with a referral source, or a trade association event. Write an article for your website or an outside publication atleast once a month or speak at a relevant trade function.
Prioritize Contacts: Determine which clients, colleagues, referral sources and other contacts are worth developing a further business relationship with. Keep a list of the individuals and jot down any ideas on how to interact with them to further develop the relationship.
If you can execute all seven items from this list, you will be surprised at the positive growth that is possible for even the smallest of firms. For further assistance with business development and marketing planning, please visit http://www.topsiteslaw.com, or call (855) 567-7766.
About TopSites Law
TopSites Law is a leading online marketing and communications agency which concentrates on delivering full-service marketing, advertising, website development, public relations and interactive design from scale to local law firms. TopSites Law is based in Annapolis, MD with a second office location in Los Angeles, CA. For further information, please visit http://www.topsiteslaw.com or call (855) 576-7766.