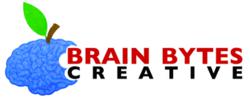 We are very excited about this move and we think it will allow both companies to provide a higher level of service to our customers- Jason Sirotin
Altanta, GA (PRWEB) April 30, 2013
Local Atlanta full-service video production, post-production and animation company Entertainment Creative Group Productions, Inc. continues to expand their offerings, moving to a new state-of-the-art office and studio space in Atlanta, GA. In addition to moving the company's operations from Marietta to Atlanta, the expansion will more than triple the square footage of ECG's previous space. The new facility will feature six dedicated online edit suites (with support for all major digital and analog workflows at resolutions of 4K and above), client screening room with theatre seating, full kitchen, ample parking, fully wired multimedia conference room, and a rentable green screen studio with pre-lit cyc wall featuring the brand new Blackmagic Production Camera 4K connected to a dedicated uncompressed media capture workstation.
After a very successful 2012 that included the wide release of the documentary feature film "The Perfect Human Diet" (#1 Documentary, #1 Indie Film and Top Ten Overall Sales performer on iTunes for January 2013), the completion of two narrative features ("Quarterlife Ben" and "A Free Bird"), the production of two original television pilots and countless commercial, corporate, educational and music video projects, the partners of ECG Productions felt it was time to take the opportunity to grow the business, as well as move it further into the Metro Atlanta area to better serve their rapidly expanding client base.
To provide clients with an even more comprehensive range of services under one roof, ECG's sister company, Brain Bytes Creative Inc., will also be moving into the new facility, providing turnkey web development and design, online marketing services, mobile application development, search engine optimization (SEO) and custom search engine marketing (SEM). As ECG Productions and Brain Bytes Creative continue to expand, both companies look forward to providing the same level of service their clients have come to expect, but with a more convenient Atlanta location and the expanded bandwidth to take on more projects of larger scale.
Entertainment Creative Group Productions, Inc. (ECG Productions) offers script-to-screen video production and video post-production services for feature film, television, commercial and corporate projects. A full-service video production, post-production and digital animation house located in Atlanta, GA, ECG's service offerings include: pre-production, scriptwriting, location and studio production, editorial, digital media management & DIT, motion graphic design, digital animation, compositing, audio post-production, sound design, original music composition, Blu-ray/DVD mastering, video compression and marketing services. From feature length films to industrials to music videos to commercials, ECG Productions offers turnkey, script-to-screen solutions to a growing list of regional, national and international clients, including Kimberly-Clark, Coca-Cola, UPS, GE, Verizon Wireless, The Travel Channel, Samsung, LG, Kimberly Clark, Saab and The Capital Grille. ECG's most recent documentary feature film, "The Perfect Human Diet", is currently available on iTunes, Amazon Instant Video, Playstation Network (PSN) and Video-On-Demand services around the world.
Brain Bytes Creative Inc. is a cutting edge web development and creative services company, specializing in web development, website development, graphic design and internet marketing. Brain Bytes Creative provides a one-stop shop for 100% of clients marketing and creative services needs.
ECG Productions is located at 120 Interstate North Parkway SE, Suite 435, Atlanta, GA 30339.