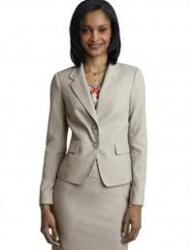 (PRWEB) April 30, 2013
Closeout buying video tutorials have been released by New York wholesale showroom Closeout Explosion, which is located a short drive from the NYC Fashion District, and 20 minutes away from Manhattan by train or taxi. The free video tutorials which appear on YouTube, are available to be used as content on any website which caters to wholesale buyers and sellers, as well as to all entrepreneurial individuals looking to explore the closeout industry. The videos are narrated by Donny Lowy, an experienced supplier of overstock merchandise to everyone from New York flea market vendors to Nigerian fashion boutiques. His informative presentations are unique in the sense that they are written by an entrepreneur who has combined his appreciation for online marketing with his strong interest in the liquidation business.
"As the Internet continues to make the world smaller and presents retailers with an increase in competition, small independent mom and pop shops will find it harder to compete with billion dollar Internet companies like Amazon, and with national brick and mortar chains like Best Buy. Since these retail giants can secure the best prices on new wholesale merchandise from the brands, smaller scale resellers will need to focus on buying closeout, overstock, shelf pull, liquidation, and store return merchandise. The designer label products in these categories can be purchased at below the prices that the distributors originally charged retail outlets, thereby giving resellers a larger potential profit margin, whether they are buying office Tahari suits from a wholesale clothing warehouse, or purchasing dress pallets from a bankruptcy sale," said Donny, who has experienced the buying and selling side of the closeout industry while in the role of a retailer and wholesaler in NY.
The videos teach important topics such as:
How To Cut Out The Middleman To Ensure That You Are Paying The Best Possible Closeout Prices
Tips For Researching The Prices You Should Be Paying For Closeout Merchandise
How To Buy Factory Overproduction For Literarily Pennies On The Dollar
When You Should Avoid Brand Name Apparel Factory Overruns
Why You Should Not Use A Closeout Broker To Discover The Best Wholesale Deals
How To Determine If You Are Purchasing An Overstock Deal Directly From The WholesaleSource
How Closeout Brokers Really Make Their Money, And Why All Liquidation Buyers Should Know This
The Best Way To Check Out The Going Retail Prices Of Surplus Goods
The Benefits Of Using WholesaleCentral.com, CloseoutCentral.com, and WholesaleQuest.com
Besides these knowledgeable lessons offered online, Donny Lowy has produced many videos that cover topics of interest to resellers such as African professional attire importers, Caribbean office footwear distributors, and Middle East dress wear exporters. His warehouse, which is located close to the JFK and New ark Airports, and about an hour drive from Newark Liberty Airport, offers a constantly changing assortment of below wholesale deals. International customers are welcome, and can have their orders shipped through freight forwarders such as Schenker, Express Air Freight, Impex, Brady Cargo, or the international shipping company of their choice.