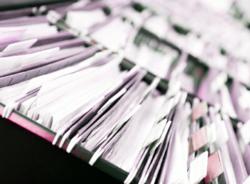 CBC's Credit Report and Compliance Solution meets or exceeds all expectations for a credit report and compliance solution provider.
Fresno, CA (PRWEB) May 14, 2013
CBC is well known for being the "best-in-class" leader of all inclusive compliance tools for automotive, marine, RV, and motorsport dealers and has answered the call to provide a simple understanding to the What, When, Why, and To Whom, credit reporting and compliance questions dealers are confronted with day to day.
Written in car people language, CBC's "Stop Guessing Start Selling!" eGuide contains a list of CFPB, FTC, FCRA, GLB, Dodd-Frank and other credit report compliance items required with short and simple explanations of the what, why, when, and if, the action should be performed, and finally, who it applies to. The eGuide's designed for personnel running credit reports and allows salespeople and managers to sell cars, not worry about having to become legal experts.
In addition to making compliance as error proof as possible, "Stop Guessing Start Selling!" includes a fail-safe list of questions every dealer should be asking their current and or future credit report provider. Amazingly, there still remains a staggering number of dealer personnel including, Dealer Principles, GM's, Compliance Officers, and other key personnel that do not have a clear understanding of how many compliance holes may lurk in the shadow of their current process. This is "must have" knowledge every dealer should know before it's too late. The CFPB auditors do not typically hand out fix-it tickets.
Here are a few questions "Stop Guessing Start Selling!" recommends every dealer know the answer to: "How long is electronically stored data kept and maintained?" "Is there access to past reports, and other data when or if it's called for?" "How much time will it take to retrieve stored or archived data?" "Where is the data located?" "Is it backed up every night?" "How long is the data retained?"
CBC has chosen to make this information available to anyone at no cost or obligation, and all eGuide downloads will not require names or email addresses. The goal for "Stop Guessing Start Selling!" is to become a go-to resource every dealer can follow with confidence.
For almost a decade, CBC has been committed to educating dealers, managers, and dealer personnel involved in the financing decision making process. The eGuide contains information aimed to protect the consumer and the dealer in a constantly scrutinized industry. By making the eGuide available at no cost, obligation, or personal information required, CBC hopes to reduce frequent holes often found in compliance processes and procedures all in clear and understandable language.
"Stop Guessing Start Selling!" was spawned from spending countless hours working with dealers on credit report and compliance requirements and solutions. Every dealer in the U.S. has to comply with the same regulations. The objective behind the regulations is to protect the consumer an dealerships from expensive lawsuits, lost, disgruntled, or unfairly treated customers; which is good for everyone.
"Stop Guessing Start Selling!" takes the guess work out of staying compliant. Every vehicle dealer has the right to know what's required to be provided, when to provide it, and how to implement appropriate processes without having to guess or assume.
Follow CBC on Facebook and Twitter to be the first to know when and where you can obtain this priceless information.
Credit Bureau Connection has roots in the credit reporting, regulatory compliance, sales, desking, and F&I system development fields dating back to the early 1980's. Credit Bureau Connection (CBC) has become a recognized industry leader in forward thinking credit report and compliance solutions. CBC is one of only a few authorized resellers to the automotive industry for all three credit reporting agencies: Experian, TransUnion, and Equifax. We have established long-term partnerships with each of the credit reporting agencies. CBC is a technology oriented company focusing on superior customer service, providing state-of-the-art solutions for automotive related clients, utilizing high-end servers and hardware, managed in the most secure and redundant data centers in the world, utilizing proven web-based software technologies.