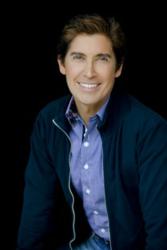 Learn to activate larger truths and break through barriers so you can recognize life's opportunities.
Portland, OR (PRWEB) May 07, 2013
On May 18, 2013, Studio Nia will be presenting Gary Quinn's popular workshop event, The Power of Yes - Learning to Create Infinite Potential and Master Life's Energies. The workshop guides participants to explore life goals, forgiveness, breaking barriers, resolving conflict and more.
Gary is an international speaker, leading life coach and best-selling author. He has been featured in Vogue Magazine, the New York Times, Discovery Channel, NBC TV, and more. His work is embraced by celebrities, athletes, and corporate leaders.
Gary teaches that when we feel, deep within us, a barrier to achieving our heart's desire, the root of what stops us may lie within our family history, beliefs and experiences.