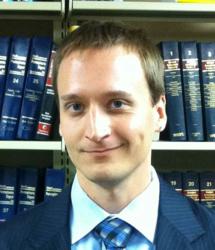 The Bittorrent protocol is susceptible to tracking, making its users a prime target.
Bethlehem, PA (PRWEB) May 31, 2013
File-sharing threats and lawsuits continue in the Eastern District of Pennsylvania as Plaintiff Malibu Media files sixteen new copyright suits between April and May targeting individual internet users, reports attorney Leonard J. French of Bethlehem. The defendants are accused of copyright infringement by allegedly illegally sharing its videos via the Bittorrent protocol.
"File sharing software that makes use of the Bittorrent protocol is susceptible to tracking, making its users a prime target for potential plaintiffs who could see lawsuits as a method of both enforcement and compensation," says Attorney French.
"Though the current copyright law seems to ultimately support these claims, many have deemed some plaintiffs 'copyright trolls', preferring that they would, instead, find alternative ways to increase revenue," notes French.
Attorney French has seen previous tactics from various copyright plaintiffs range from sending letters to making phone calls to filing copyright lawsuits. A potential plaintiff will typically hire an investigator to track file-sharing activity for its copyrighted content. Once the plaintiff and their attorney have enough evidence collected, they may send letters to users' internet service providers or may directly file suit against the users' IP addresses.
Defendants who receive communication from copyright plaintiffs are directed to find an attorney. Notes Attorney French, "These allegations are serious and should not be ignored. It can be very difficult to undo a default judgment because of a failure to respond."
And with the so-called Bellwether trial(2:12-cv-02078-MBB) about to be held in Philadelphia, it seems plaintiff activity will continue in Pennsylvania for now.
The sixteen new Malibu Media lawsuits are docketed in the United States District Court for the Eastern District of Pennsylvania under the following numbers: 2:13-cv-01761-JCJ, 2:13-cv-01762-PBT, 2:13-cv-01763-MAM, 2:13-cv-01764-JD, 2:13-cv-02765-MSG, 2:13-cv-02766-MSG, 2:13-cv-02767-WY, 2:13-cv-02768-PD, 2:13-cv-02769-RB, 2:13-cv-02770-CMR, 2:13-cv-02854-JP, 2:13-cv-02855-MMB, 2:13-cv-02856-JD, 2:13-cv-02857-SD, 2:13-cv-02863-PD, 2:13-cv-02864-HB.
Intellectual Property Attorney Leonard J. French represents clients in a range of copyright, trademark, business, and Internet-related matters. Mr. French serves clients in Pennsylvania: the Lehigh Valley (Allentown, Bethlehem, Easton), Philadelphia, Harrisburg, Scranton, Wilkes-Barre; as well as copyright clients nationally. His office is located in Bethlehem, PA and can be reached at 610-537-3537.