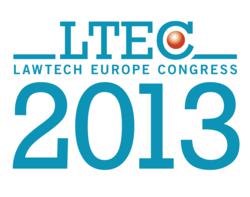 There was good space to move around, a good delegate list, & time to meet with other attendees.
Prague, Czech Republic (PRWEB) May 01, 2013
LawTech Europe Congress offers delegates the opportunity to obtain advice, brainstorm, and network with industry experts, legal professionals, law enforcement, and IT professionals on a global level. Specifically, it is a forum to set forth issues of conflict, misunderstanding, and underdevelopment around the world and particularly in Central & Eastern Europe.
"We are pleased that the early opening of the event registration will pave the way for more interested delegates to take advantage of the early bird rates and the benefits of attending LTEC 2013," said Frederick Gyebi-Ababio, Director of LawTech Europe Congress.
The conference consists of four tracks, Electronic Evidence, Forensic Investigations, Legal Technology, and the all-new Lab/Demo Sessions. Delegates will have the choice of two to three sessions at any one time.
In addition, delegates will have plenty of access to a host of top-tier legal technology vendors in the Exhibit Halls and through the pre-arranged Vendor-Delegate Corporate Exchange.
On both days of the conference, lunch will be served to give delegates ample time to meet with the experts, network, and visit the exhibits.
Register today for this great opportunity!
For more information about the event, please visit http://www.lawtecheuropecongress.com.
About LawTech Europe Congress:
LawTech Europe Congress's mission is to create cutting edge legal technology educational forums that address three core areas, e-discovery, forensics, and e-crime prosecution. These disciplines are in the forefront within organizations globally and LTEC's guiding philosophy is to embrace solutions to empower law firms and corporations to reduce risk, limit the potential for expensive litigation exposure and to increase overall competence within the legal industry. This philosophy is vital in generating significant awareness for legal professionals and the organizations they support. Delegates will be engaged throughout our events with advanced topic panel sessions, hands on workshops, roundtable discussions and private demonstrations of the latest e-discovery solutions. Our company strategically focuses on best practices and how they fit into upholding a high level educational structure. LawTech Europe Congress has set out to provide relevant solutions and advice to legal professionals today.