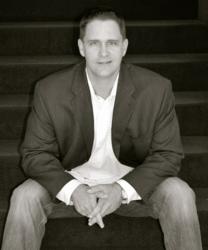 ...focus on sales, not sensitivity, profits not political correctness, and winning, not whining.
Temecula, CA (PRWEB) May 20, 2013
When it comes to getting help, business owners are presented with the perplexing choice of "Good. Fast. Cheap. Pick two."
After enduring his way to the top of the business-owning world, The Sales Whisperer® has decided to empower entrepreneurs with unprecedented access to his sales and marketing experience with the launch of his Overnight Tagline program.
For one low, flat fee, sales people, business owners, marketing professionals and entrepreneurs can have Wes review their sales presentation, marketing material, unique selling proposition (USP), tagline, slogan, jingle, website, sales pages, direct mail pieces, and/or any other material they are needing to leverage to create much-needed growth to make it as good as it can be, fast!
Wes warns potential clients to be prepared for hard-hitting questions and no-holds-barred reviews during the Overnight Taglines session. He focuses on sales not sensitivity, profits not political correctness, and winning not whining.
About The Sales Whisperer®
Wes Schaeffer is The Sales Whisperer®, a sales and marketing industry leader who works with and specializes in the Infusionsoft sales and marketing platform. He and his team of Infusionsoft Certified Consultants educate, support and train clients on sales and marketing practices including social media, SEO, email marketing and ecommerce
Visit http://www.thesaleswhisperer.com to learn more about the company, and discover how it can help your business grow.