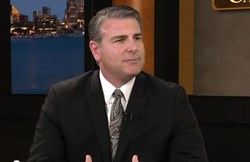 Cremation can be as elaborate as a burial service or it can be simple. It's whatever the family wants it to be.
Riverside, CA (PRWEB) May 08, 2013
"The reason we started the Cremation Society of Southern California came out of a need. Many of the families we were servicing had apprehension of where their loved one was. In the past, we always had to use a third party provider. So we said; why can't we provide that service here; that allows families to know exactly where their loved one is at all times?"
The newly acquired vintage building houses the Cremation Society of Southern California, which was recently refurbished with state-of-the-art equipment including video surveillance, providing additional peace of mind for family members.
Some of the unique cremation services offered include on-site viewing, a service area for cremations and expedited cremations. Family members can also witness the cremation if they wish.
One of the unique online services provided by the Cremation Society of Southern California allows for family members to make all the arrangements for the passing of a loved one online, in the comfort of their own home. They also have Advanced Planning, which allows someone to make their own decisions on their passing ahead of time, thus relieving the burden from their family at the time of death.
The Cremation Society of Southern California offers numerous options for cremated remains including unique urns in any size, shape and color. They can be made from a plethora of materials like wood, bronze, or marble, and there are even biodegradable urns that can be used in ocean or land scattering of ashes. "The possibilities are endless," said Miller. Keepsakes are another option where the remains of a loved one are incorporated into a piece of jewelry for example. They can even infuse remains into blown glass as a piece of art.
Miller said, "Cremation can be as elaborate as a burial service or it can be simple. It's whatever the family wants it to be. We're here to customize it for them and make it a special remembrance for their loved one."