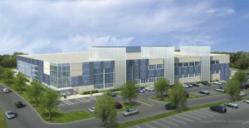 Shelton, CT (PRWEB) May 15, 2013
Cervalis president and CEO Michael Boccardi will be participating in a panel discussion at the Third Annual Spring Forum on Financing, Investing & Real Estate Development for Data Centers to be held at the Conrad New York on May 30-31, 2013. The panel on "What is the Next Big Service you Need to Offer? How are you Pricing these Services in a Price-Pressured Environment?" will focus on redundancy and business continuity as well as determining prices of specific managed services.
The one hour panel will include discussions on redundancy and business continuity, industry cross connects, private clouds, security expectations, determining prices of specific managed services, and more, and will be held from 2:55pm until 3:55pm. Come hear from experts in data center real estate & technology infrastructure fields.
About The IMN's 3rd Annual Spring Forum
This executive-level conference will be held at the Conrad New York and will bring together the most active and innovative firms for important discussion, debate and networking. 50+ speakers will participate in 12 provocative panel discussions, aimed at informing executives with the necessary market intelligence and networking opportunities for new business development in today's environment. Panel discussions will cover topics such as the macroeconomy & data centers, evaluating & standardizing data center standards, and should you own the underlying data center real estate?
Additional information on the event and all of the panels can be found here.
About Cervalis
Cervalis is a premier provider of IT infrastructure solutions including business continuity/rapid recover, managed hosting, enterprise cloud computing, managed security, managed storage and colocation. The company's skilled professionals, world-class facilities and outstanding customer support provide our clients with a secure IT environment that ensures business resilience. Cervalis' state-of-the-art operations centers total more than 300,000 square feet of space. The company has completed annual SSAE 16 audits and achieved PCI DSS and Safe Harbor Certifications. For more information about Cervalis and its data centers, please visit http://www.cervalis.com.
For more information please contact:
Michelle Ziperstein
Marketing Communications
Cervalis, LLC
(866)-602-2020