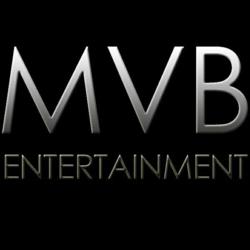 "it was clear that their focus on artist discovery and selecting great indie music was a winning formula" - Abdel 'Sosa' Russell, CEO of MVB Entertainment
New York, New York (PRWEB) May 07, 2013
If you've never heard of TGN Radio, visit their station, listen, and see why MVB Entertainment jumped at the opportunity to snatch up the all indie online station.
TGN Radio solely plays music from independent artists, and independent record labels. Abdel 'Sosa' Russell, CEO of MVB Entertainment, says the station's focus on great indie music, and it's growing listener base, are the two top reasons why they decided to acquire the online radio station.
Rich, the station manager, says TGN Radio's song selection is crucial to the station's success. In an extra effort to further support independent record labels, and artists, the station makes it easy for listeners to purchase music of any artist they discover on the station, by providing pop up links to Amazon.com while the song of interest is being played.
From the station's launch in August of 2012, TGN Radio's playlist contains music from over one hundred independent artists, across the globe. All of these artists are credible upcoming musicians; they all have a respectable fan base, proven music sales (iTunes' chart), and growing popularity. Some of these artists include; Paige Michael, RayBop, KDrew, and Ruby Velle & The Soulphonics. The station manager points out that new music fans who send in emails asking for Twitter & Facebook pages for artists they discover, would have never knew about these artists, if it wasn't for TGN Radio.
Listeners can tune in to TGN Radio by visiting the station at TGNradio.com. You can also follow them on Twitter & Facebook at /TGNradio.
Regina
regina(at)mvbentertainment.com
http://www.mvbentertainment.com
MVB Entertainment comprises an array of businesses; an online clothing storefront, music publishing, music distribution, public relations & marketing, a network of websites, online radio, and television shows.