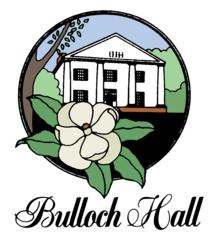 Roswell, GA (PRWEB) May 10, 2013
Enjoy a fabulous evening at the Country Club of Roswell this June. The Magnolia Ball has become a tradition for many people in the Roswell/Atlanta area and we proudly welcome guests to this year's celebration.
This elegant black-tie affair celebrates the childhood home of President Theodore Roosevelt's mother, Mittie Bulloch. An evening of charm and elegance will be created for this year's event, which is focused on raising funds to reconstruct the 19th century Carriage House. According to Site Coordinator Mrs. Billingsley, "An authentic Lady's Carriage from the 1840's has been donated to Bulloch Hall by Dr. and Mrs. Herb West. This charming antique will be on display in our newly constructed Carriage House this Fall."
Bulloch Hall is a Greek Revival mansion in Roswell, Georgia built in 1839. It is one of several historically significant buildings in the city and is listed on the National Register of Historic Places. This is where Martha Bulloch Roosevelt, mother of Theodore Roosevelt, married Teddy's father, Theodore Roosevelt, Sr. Teddy would later visit Bulloch Hall in 1905 as the 26th U.S. president.
At the Ball, guests can bid on silent auction items while sipping cocktails and later enjoy dinner and dancing to the popular Atlanta band, Grapevine.
This special evening is held in honor of long time Bulloch Hall supporter, Robert Wheeler Hagan. We thank him for being such a dedicated sponsor of Bulloch Hall.
Mark the calendar for an extraordinary night, June 8, 2013.
Help build the Carriage House for Bulloch Hall.
WHERE:
The Magnolia Ball is June 8, 2013 at the Country Club of Roswell
2500 Club Springs Drive, Roswell, Georgia at six thirty in the evening.
WHEN:
This 28th Annual Magnolia Ball is at 6:30 in the evening on June 8, 2013.
PRICES:
$150 per guest and sponsorships are available by contacting Magnolia Ball Sponsor Chair, Bob Hagan at, 770-330-9852.
RESERVATIONS:
For invitations call Magnolia Ball Chair, Site Coordinator, Pam Billingsley at 770-992-1731 x 2 or visit http://www.bullochhall.org (events - Magnolia Ball)