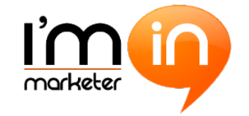 St. Charles, IL (PRWEB) May 02, 2013
I'm In Marketer enters the mobile health app market to redefine and improve the relationship between the doctor and patient. The president of I'm In Marketer said, "Smartphones have caused major changes in the healthcare industry. Almost 20% of smartphone owners use applications that will help them achieve their health goals. There are already 18 million people who have accessed information about health and the industry using their mobile devices. It simply makes sense for medical offices to also look into mobile."
I'm In Marketer has recently helped the team of laser treatment specialists at the Vitality Institute of Agoura implement its mobile strategy. The institute can be accessed by their customers anywhere via their custom Vitality mobile app which is free to download for both Android and iPhone users via Google Play and iTunes respectively.
The Vitality Institute of Agoura, situated in Agoura Hills, California, offers a variety of treatments using high tech equipment. Their services include cool sculpting, laser hair removal, and tattoo removal. Other treatments include spider veins in the face and legs, rejuvenation, and facials. Their resident licensed physician, Dr. Michael Sarti works with patients to make sure the treatment plan will provide the best outcome.
Smartphone and healthcare mobile apps have revolutionized the healthcare industry. Patients of the Vitality Institute of Agoura can now communicate with the clinic and continue to stay informed about the latest happenings in the clinic. The app allows patients to contact the physician and make an appointment with just a touch of a button. I'm In Marketer specifically designed a mobile health application with several on the go features. In addition to easy appointment setting, these include special introductory offers, referral builder, easy access to the works of the professional team in laser treatment and more. A gallery of before and after photos can easily be opened by existing and potential customers. These photos serve as an inspiration to the patients as they let them know their conditions are treatable.
Repeat patients can take advantage of discounts to make treatments more affordable. Since the primary goal of the app is to build and strengthen doctor-patient relationship, the application also includes discussion boards where patients and members of the staff can exchange information.
The interface of the mobile application is simple and very easy to understand. It is intuitive with images and instructions that explain customers what they can do with the app.
I'm In Marketer, works closely with many representatives of the healthcare industry to make mobile applications a worthwhile investment to all kinds of medical practitioners around the world. To learn more, please visit http://iminmarketer.com/application/medical/.
About I'm In Marketer
Headquartered in St. Charles, IL, I'm In Marketer was founded by veteran marketing and technology specialists. Their main goal is to provide local businesses with state-of-the-art marketing capabilities–at a fraction of the cost of traditional advertising and marketing platforms.