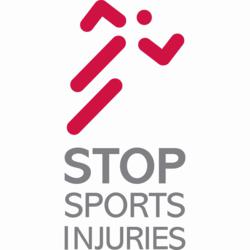 Kids often receive pressure from their parents or coaches to be the best in one given sport, when in reality participating in a multitude of sports is the best strategy to create an outstanding athlete. - William Levine, MD
Rosemont, IL (PRWEB) May 09, 2013
According to recent research, specializing in one sport at an early age, isn't what's going to make your child an elite athlete – diversifying participation in a multitude of sports and not playing year-round, as promoted by the STOP Sports Injuries Campaign, though just might.
Recent research published in Sports Health: A Multidisciplinary Approach, analyzed articles from 1990 to 2011 looking for information about whether sports specialization actually helps or hurts kids. The researchers also utilized recent work conducted by the article's lead author, Dr. Neeri Jayanthi, the medical director of primary care sports medicine at Loyola University Chicago. Dr. Jayanthi's research looked at injury rates in 519 tennis players ages 10-18 who spent, on average, 11-15 hours/per week training.
Their results highlighted that kids who specialized in tennis were 1.5 times more likely to get an injury, regardless of their total training time. Performance was also investigated by the researchers and the studies illustrated that in sports like cycling, swimming, and skating, those who started significant training around age 15 were more likely to become elite-level athletes (defined by podium placings in European competitions and top-10 results in World and Olympic events) than their peers who started training earlier.
"Kids often receive pressure from their parents or coaches to be the best in one given sport, when in reality participating in free play and a multitude of sports is the best strategy to create an outstanding athlete," said William Levine, MD, Chair of the STOP Sports Injuries Advisory Committee.
The STOP Sports Injuries campaign has several free resources, including more than 35 tip sheets on sport specific injuries, videos and public service announcements to help educate parents, coaches and athletes on preventing sports injuries and keeping kids in the game for life. Some upcoming events and resources include:

Tweet Chat on Soccer Injuries - Join us on May 15th at 9 pm EST for an hour-long Twitter conversation on soccer injury prevention hosted by Dr. David Geier of the Medical University of South Carolina. Follow us on Twitter at #SportsSafety or e-mail Joe Siebelts at joe(at)aossm(dot)org to find out more.
Coaches Curriculum – This comprehensive curriculum provides coaches with a guide to discuss injury prevention with parents during new season orientations and also has an power point presentation to go along with it. This free downloadable tool is available at http://www.stopsportsinjuries.org.
Letter to the Editor - The campaign also has a customizable letter to the editor that individuals can send to a local newspaper, asking for people to get involved and learn more about overuse and traumatic sports injuries in kids.
To learn more and join the team of nearly 600 other organizations, who are making an impact in preventing youth sports injuries visit http://www.STOPSportsInjuries.org.
###
The STOP Sports Injuries campaign was initiated by the American Orthopaedic Society for Sports Medicine (AOSSM) and includes a comprehensive public outreach program focused on the importance of youth sports safety—specifically relating to overuse and trauma injuries. The initiative not only raises awareness and provides education on injury reduction, but also highlights how playing safe and smart can enhance and extend a child's athletic career, improve teamwork, reduce obesity rates and create a lifelong love of exercise and healthy activity. The campaign's message underscores the problems of youth overuse and trauma injuries and emphasizes the expertise of our coalition of experts, including the American Academy of Orthopaedic Surgeons, American Academy of Pediatrics, National Athletic Trainers' Association, National Strength and Conditioning Association, American Medical Society for Sports Medicine, Sports Physical Therapy Section, Pediatric Orthopaedic Society of North America and SAFE Kids USA. For more details, visit http://www.STOPSportsInjuries.org.