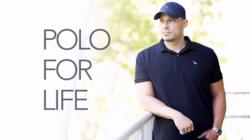 We are excited to use Kickstarter to support our Polo for Life project," stated Scott Cornelius, Co-founder of Hill Country Clothing
Austin, Texas (PRWEB) May 08, 2013
Hill Country Clothing, an emerging, online, casual menswear brand, announced today that they are launching the first ever Polo for Life project on Kickstarter. The company is excited to use the crowdfunding site, Kickstarter, to help provide funding for the manufacturing of the product.
The polo shirt will be made from one of the finest cottons in the world, 97%, long staple, Peruvian Pima cotton and 3% elastane. This fabric will provide you with an incredibly soft feel, that holds its shape and color, year after year. The construction of the polo will include a bartack and fabric tape on top of the split-seam and along the fold to help prevent the seam from splitting and fraying and a reinforced placket to keep the shirt holding its shape and looking fresh for the life of the shirt.
"We are excited to use Kickstarter to support our Polo for Life project," stated Scott Cornelius, Co-founder of Hill Country Clothing. " We're in the business of providing exceptional value to our customers by eliminating the middleman and offering our products direct to consumers. That's why we can bring this premium polo shirt direct to you for $45."
Learn more about this revolutionary product at Kickstarter.
About Us
Hill Country Clothing is an emerging casual menswear brand sold exclusively on the web. Our brand promise is to provide you with the highest quality, casual shirts that are designed to stand the test of time and not break your bank account. HCC stands behind this promise with a lifetime guarantee, free shipping and legendary customer service. HCC launched in the fall of 2012 and we now have customers in 30 States and the District of Columbia. HCC is proud to work with a network of over 60 future entrepreneurs at over 50 campuses as Brand Ambassadors. Visit http://www.hillcountryclothing.com.