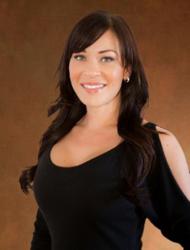 Clients leave Victor Paul Salon energized, rejuvenated, and beautiful.
Newport Beach, California (PRWEB) May 17, 2013
Vestiage, Inc., a leading science-based anti-aging company announced today that the Victor Paul Salon in Orange County California is now carrying the latest in human stem cell derived facial care, Reluma. The salon is home to Gretchen Rossi of Orange County Housewives and other celebrities and prestige Orange County women and offers a full suite of facial care, including facials, tints, eyelash extensions, threading and waxing, and sugaring.
The ReLuma Anti-Aging facial is like having a non-surgical facelift. It combines the use of ReLuma Essential Growth Factor Stem Cell serum with the galvanic device, first cleansing the skin with the gentle foaming ReLuma facial cleanser and a pretreatment solution. Then the ReLuma Serum is infused into the skin with the device, causing increased blood circulation and rapid healing, stimulation of production of new collagen and elastin, improved muscle tone and firmness, promoting rapid cell metabolism and renewal, and clearing blocked pores; special masque is then used to treat the skin in which the Serum is again further infused deeply into the skin for maximum benefit. A wide variety of skin problems can be addressed with this system including sagging skin, dark under-eye circles, and facial lines and wrinkles. After the ReLuma galvanic facial, skin will feel refreshed and result in the famous "Reluma Glow".
About Vestiage
Vestiage is a leading publicly traded ("Symbol "EMPZD") anti-aging lifestyle company offering premium branded science-based cosmeceuticals and nutraceuticals. Vestiage is focused on the use of human stem cell, ocean/marine based and "cutting edge" patented botanical ingredients to create anti-aging products that are highly potent and effective products. The products are all made in the USA and utilize ingredients with substantiated functional ingredients. Using high potency and novel ingredient combinations allows Vestiage to create and distribute highly effective cosmeceuticals such as Reluma (http://www.RelumaSkinCare.com) and multifunctional nutraceuticals through its nutraceutical line, Monterey Bay Nutraceuticals (http://www.MontereyBayNutra.com) Vestiage brands address the top "in demand" anti-aging consumer concerns. To learn more, visit the Company website, http://www.vestiageinc.com.
About Victor Paul Salon
The go-to hair and make-up guy for Bravo's "The Real Housewives of Orange County", Victor Paul has over two and a half decades of experience making women look beautiful. Take a tour of Victor Paul Salon at http://www.victorpaulsalon.com or call today to schedule appointments at 714.966.1188.