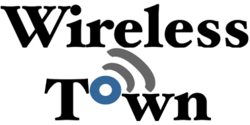 Not All Wi-Fi Is Equal!
Roswell, GA (PRWEB) May 23, 2013
In light of the recent Wi-Fi news - it is important to remember that Wi-Fi is the last link. It is the last link between the information superhighway (aka the internet) and whatever device is surfing the web. It's important to not have programs built off Wi-Fi signals that will later provide Wi-Fi signals. Wi-Fi has to be managed properly.
Network performance refers to the measures of quality from a provider as seen by the customer. Wireless-Town excels in network performance. Why is that? It's simple, we love Wi-Fi. We love Wi-Fi just like consumers do, and it irritates us when Wi-Fi refuses to live up to its potential.
Just because there is a Wi-Fi connection doesn't mean there's a powerful signal. That's why airplane or hotel Wi-Fi is both pricey and slow. They don't manage the system, and that in turn clogs up what the customer craves the most - consistent, blisteringly fast internet. In fact, many app's today have the option of uploading video, photos and sound when a device is connected to Wi-Fi. If we could collectively strive to create a larger, gap free footprint, think of the possibilities? British service provider BT has 5 million hotspots in Britain alone, and there's no sign of them slowing down.
Still, not all Wi-Fi connections are created equal. Some are free - others are $39.99 a day. Some are fast, and some are painfully slow. We strive to change that and seek to provide Wi-Fi nirvana.
Big changes are ahead.