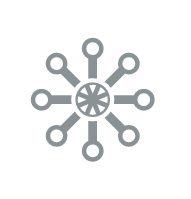 Without online digital marketplaces, getting useful technology into the hands of people who need it would be difficult if not impossible in today's era of information overload.
Atlanta, GA (PRWEB) May 08, 2013
Just like digital marketplaces, such as Amazon.com, have transformed the retail marketplace, companies like Component Source are helping large and small companies alike get their product out to global marketplaces.
The Social Foundry's SOAPbox will now be sold through Component Sources distribution channels and will be made available worldwide.
"We are fortunate to be able to list our product with Component source as trying to market our product by ourselves would have cost us a great deal of time and money with no discernible payback," stated a company spokesman.
Just like the Apple and Android Apps Store, Component Source provides a online marketplace where businesses can list their technology products after vetting of the both the product and company are complete.
The Social Foundry is based in Atlanta, GA. They provide real-time database integration software for companies wanting to share information via the internet.