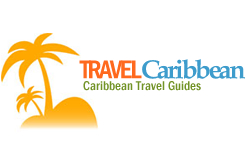 Caribbean wedding venues benefit from intensely diverse cultural backdrops that complement their stunning natural splendor, giving local weddings a dreamlike air of wonder.
(PRWEB) May 10, 2013
Caribbean Destination Wedding Services, a well-utilized repository of digital wedding planning information, recently added a number of popular wedding venues. The site now lists numerous local planning services, wedding tips and other features designed to aid couples who plan on getting married in the Caribbean.
Weddings in places like Bermuda attract couples by virtue of their well-known sandy beaches and tropical settings, but they additionally provide numerous unique tourist opportunities for honeymoons. Those who want their weddings to be more memorable gravitate towards the many historical settings, wildlife preserves and numerous opportunities to obtain valuable memorabilia like gold, silver, watches and their wedding rings from local Jewelry Stores in St. Thomas and other regions.
New listings in the Caribbean Wedding database include planners that provide complete services as well as others that only maintain resorts, locations and other venues. Caribbean Weddings founders believe that this range of options should makes it easier for holiday-making engaged couples to customize their wedding experiences from dresses and attire to receptions and after parties.
The website also provides numerous area-specific guides that they created to assist travelers who are unfamiliar with their destinations. These cover numerous pertinent subjects such as travel arrangements, local etiquette and planning ideas in order to make the overall beach wedding experience simpler for those who simply want to enjoy themselves. Although they primarily target engaged couples, these guides include details that ensure they remain relevant to regular Caribbean or Bahamas vacation travelers such as wedding guests.
By providing detailed information on Caribbean Wedding venues and related services the firm believes that it can help travelers avoid common mistakes that ruin many Caribbean experiences. Many wedding planners on islands like Antigua and Curacao require advance notice and take an active part in the planning process. Couples who obtain more knowledge concerning such details via Caribbean Destination Weddings may find it easier to take full advantage of their planning services.
About Caribbean Destination Wedding:
Caribbean Destination Wedding works with a network of sister sites like USVI and St. Croix Hotels to provide comprehensive travel information to tourists who want to visit Caribbean destinations. It is associated with the Financial Firebird Travel Corporation. The company owns a variety of domains with other U.S. travel offerings as well.