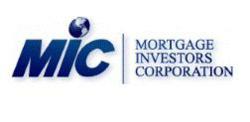 Fort Lauderdale, FL (PRWEB) May 09, 2013
Since 1938, Mortgage Investors has maintained their focused goal of doing all that is possible to support America's military veterans. Mortgage Investors Corporation offers unprecedented customer service in order to help American veterans achieve financial freedom through refinancing. MIC also lends their support for America's military heroes by being the largest donor to the non-profit veteran support agency, Veterans Airlift Command (VAC). In November 2012, MIC donated over $250,000 to VAC at their annual "Hero Flight" fundraiser and earned the "Medal of Honor" Title Sponsor. Mortgage Investors Corp has been recognized by the VAC to be their most generous and active contributor.
Veterans Airlift Command is a non-profit organization that provides free air transportation to post-9/11 wounded veterans and their families for medical and other compassionate purposes. Over 2,000 volunteer pilots and aircraft owners offer their time, experience, and personal aircraft to support the organization that has transported over 6,000 wounded soldiers and have traveled nearly 4 million miles in support of America's troops. The owners of Mortgage Investors have also provided their personal aircraft to VAC, further enabling them to provide purposeful care and comfort to soldiers in order to avoid the hassle and financial impact of commercial flight.
Veterans Airlift Command hosts an annual fundraiser, "Hero Flight", in which sponsors are invited to attend a two-day event to raise contributions for VAC. Hero Flight is a successful event that draws many large contributions each year and continues to support the efforts of VAC and the aid they provide to our wounded veterans.
Mortgage Investors Corp strives to do all they can to support American military veterans not only with their VA refinancing needs, but also by partnering with organizations such as Veterans Airlift Command. The ongoing support that MIC provides VAC is a testament to their continued dedication to bettering the lives of America's veterans.
For more information about the Veterans Airlift Command, visit them at http://vacfundraiser.org. For more information on Veteran Airlift Command's annual Hero Flight fundraiser, please visit http://vacfundraiser.org/fundraiser.
MIC's experienced agents are ready and waiting to help veterans and their families save money each month by offering VA refinance services. Contact Mortgage Investors Corp today at 866-659-2477 or to apply online for a VA refinance.