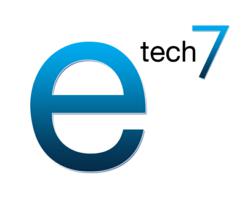 New York, NY (PRWEB) May 01, 2013
Whenever the term "SEO", or 'Search Engine Optimization, is used, it's hard not to think of Google, one of the more popular search engine providers and one of the common home pages found on numerous internet browsers. Indeed, when most are asked what SEO actually means, they often sum up its function as such:
"It's a kind of internet maintenance that helps your company show up more Google."
And while such an answer is technically correct, it omits a great deal of information about what SEO can do for other search providers and, more specifically, for social media.
"One of the keys to understanding computer networks lies in understanding what search engine optimization can do outside of the obvious" says Emil Isanov, CEO of Etech 7. "The answer is yes, most consumers are likely going to find your company using Google, Yahoo, or one of the other more popular search engines. For example, if a potential customer were to go online and search for 'seo service New York', one of the things that would pop up would be my company. They'd start a trial of our services and, if they determined they liked them enough, hire us on full time and become a regular client."
But, says Mr. Isanov, one of the true keys to SEO lies in social media and not just search engines.
"SEO has become such a widely recognized tool that with the right sort of team, anyone can become recognized on Google—it's one of the most popular services our company offers. But we extend that offer by going one step further and publishing new content on a regular basis to our blogs as well as to company Twitter and Facebook accounts."
The result, Mr. Isanov claims, is increased awareness as well as a simultaneous increase in influx of revenue.
"By doing something as simple as creating a page on Facebook and then promoting it on our blog, we accomplish three hard sought after marketing techniques. First, by using traditional SEO, we ensure that our blog shows up on search results when people search online, so that a search for 'IT companies in New York that specialize in SEO' will eventually lead to a blog post entitled along the lines of 'guaranteed SEO service'. Visiting our blog in turn encourages users to 'like' us on Facebook. Now this has two major advantages: first, it spreads brand awareness by automatically showing that user's friends that he 'liked' our company, which can lead them to click on our page themselves, but second, it also spreads company awareness, so that when a major client 'likes' our page, it's seen as a sort of unofficial endorsement of our services. In the world of marketing, a 'like' from a company like IBM could mean a lot for any business. And finally, the more users 'like' our page, the more our company shows up not just on Google, but on various search engines. Everything comes full circle; with SEO, a company can market itself simultaneously to all corners of the internet."
About the Company:
ETech 7 is a technology services leader offering managed IT services, IT outsourcing, backup and disaster recovery solution. Please visit ETech7.com or contact (212) 997-1202 for more information.