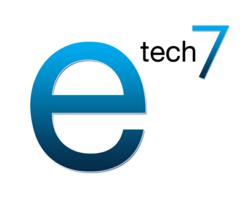 (PRWEB) May 05, 2013
When consumers or prospective investors go to investigate whether a company is right for them, the majority often look up a company name on a search engine and inevitably find themselves at the company's website. Yet despite this, many companies often neglect the one thing fueling their websites, social networking pages, and blog sites: content.
"When it comes to content," says Emil Isanov, CEO of Etech 7, "it's often a precarious balance. On the one hand, a website obviously can't be bare: empty websites that leave only the minimum in terms of a dedicated domain name and a page with contact information often leave the viewer feeling as if you've wasted their time. 'After all', they think, 'I've gone through all the effort of looking up this site: there should at least be something here for me'. Yet at the same time, you don't want to get what we often dub 'artificial content generation', where you get row upon row of things like blog posts, but they're either all the same, or they're taken from other websites that publish their own content."
The ultimate achievement in content publishing, Mr. Isanov says, is original website content development.
"In this case, 'content' is a broad phrase. Certainly one of the things that's going to help rank a site higher in terms of SEO is regular, fresh written content (which hopefully helps keep users coming back as well). But visual content is just as equally important. One of the services our company offers, for example, besides content publishing, is image touchup, as well as visual content creation. For example, one of our clients was a used goods reseller, but they only had a few photos available on their website, most of which were blurry. So what did we do? We handed off the photos to our graphic design time and had photographers take new ones of the existing product inventory. The result? A sudden surge in visitor traffic to the site."
How, then, does this go beyond basic networking?
"As an IT professional, when I say 'networking' to a prospective client, the client may instantly believe I'm speaking about computer networking in terms of routers and Ethernet cables. But as any technical worker knows, the key to proper tech support lies in being able to fix and improve hardware as well as software. The hardware in this case may be the physical computer networks, but the software in this case that needs improvement are the business websites and, more than that, people. People are the software that companies that hire IT firms often forget about. If you want to get new business, you should be able to attract new customers, new people, and the key to that lies in a solid website full of regular, new, exciting content."
About the Company:
ETech 7 is a technology services leader offering managed IT services, IT outsourcing, backup and disaster recovery solution. Please visit ETech7.com or contact 212-997-1202 for more information.