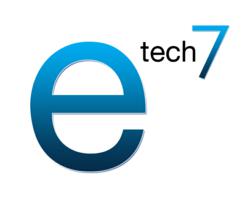 (PRWEB) May 07, 2013
Local search results: everyone is familiar with them. From automotive repair shops to nearby restaurants, the practice of displaying local businesses, along with their addresses and distance from the user's location, is an experience shared by anyone and everyone who has ever looked up a business on a smartphone. Yet the concept of how such a technology works remains foreign to the great majority of the user-base.
"Local search results" says Etech 7 CEO Emil Isanov "are a more complicated concept than one might think. Here's a hypothetical example: let's say it's nighttime, and the search user is trying to determine what they're going to eat for dinner that night. They decide they're in the mood for Japanese, so they do a Google search for 'local Japanese restaurants'. From there, the remote server that they've queried their search request to, automatically tracks the user's IP (Internet Protocol) address, and narrows their location down to a close radius of a few feet. From there, the server cross lists that address against another, separate search, for every business whose address is within a few miles of the user's location, and whose business name and/or description include the word 'Japanese'. Those results, along with their distance from the user running the search, are delivered in a hierarchical list from least distance to greatest in a matter of mere seconds."
Yet while the extremely short search time might sound miraculous, Mr. Isanov says in many situations the result of sourcing in that information in so short a matter of time often leads to inaccuracies in the data delivered. That's where local maps optimization comes in.
"Often the issue is that in many situations you won't get truly local results; instead, you'll get a first search result that's only a few blocks away, and then the second one could be a distance of several miles, and then the third even closer than the first one was. Basic SEO (Search Engine Optimization) helps to the extent that when a user runs a search for, say, tech support companies, the search engine is more likely to have our company, Etech 7, show up, but SEO isn't necessarily dependent on geographic location. In other words, unless that user is specifically using the 'maps' section of a search engine, they won't necessarily see our business ranked before several other businesses which could be any number of miles apart. Local maps optimization, which could technically be considered a website management service, helps ensure that not only does your business show up as geographically relevant, but it's also more likely to come up with a full profile of positive rankings, reviews, and ratings, meaning that without actually having to go to another page, at a glance a search user can see that your business has provided higher customer satisfaction in the past than businesses that might be located slightly closer to the user."
About the Company:
ETech 7 is a technology services leader offering managed IT services, IT outsourcing, backup and disaster recovery solution. Please visit ETech7.com or contact (212) 997-1202 for more information.