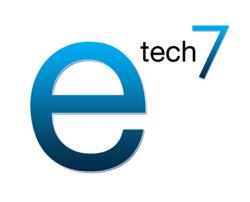 New York, NY (PRWEB) May 11, 2013
The backing up of electronic business data is, by nature in most cases, a redundancy, a failsafe in the event of a worst case scenario where a company's data is either lost or irreparably damaged forever. But what happens in an even worst case than a worst case scenario?
"One of the things a lot of companies don't take into account is the possibility of the backup data failing either simultaneously with, or right after, the original data failing, but such things have been known to happen" says Emil Isanov, CEO of Etech 7. "Certainly in the event where the data and the backup data are both stored on site (which is convenient in terms of immediate accessibility without needing internet access), any sort of power surge or other natural disaster can eradicate both copies. Just this past fall, Hurricane Sandy ended up devastating a great many businesses for exactly this reason. Water damage, after all, can ruin hard drives."
But in a potential situation where both the original data and its backup can be in jeopardy at any time, how can companies hope to protect their data?
"Data protection is not, contrary to popular belief, about offsite backup versus onsite backup. Customers are often mistakenly presented with a false choice: they can either have offsite backup or onsite backup. If they have onsite backups, their backups can be accessed right away, as they're stored locally, and even if the internet goes out, they'll still have access to the data they need. Offsite backup is located off premises, and thus is safe in case anything bad happens at the physical location of the company itself; one form of offsite backup that nearly everyone is familiar with is 'the cloud'. But of course accessing that offsite backup either requires time to retrieve it or, to get it instantly, a functioning, reliable internet connection. Given the pros and cons to these two options, it's no wonder that most customers find themselves confused about which is the better choice."
So what is the better choice? The answer is, unexpectedly, both.
"In the older days of backup, technicians used to have to physically come in, plug in hard drives (or more commonly burn DVDs), and begin backing up data manually. Now, through the internet, companies like ours can install and run automated server backup software by remote. The result is that with a one-time click of the mouse, we can set up regular offsite AND onsite backups, guaranteeing that your business data is secure no matter what. Problem solved."
About the Company:
ETech 7 is a technology services leader offering managed IT services, IT outsourcing, backup and disaster recovery solution. Please visit ETech7.com or contact 212-997-1202 for more information.