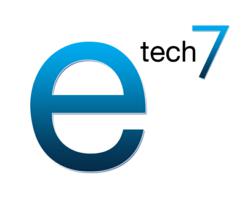 New York, NY (PRWEB) May 13, 2013
In the modern day and age when IT solutions are more of a necessity than ever before, they are also a harder sell to companies than ever before. Between a general decline in the economic marketplace and businesses attempting to downsize by cutting various departments, many business owners find themselves asking: "Is there even a place for a dedicated IT department anymore?" After all, why not simply save the money and cut the department entirely? Yet Emil Isanov, company CEO of Etech 7, has recently unveiled a new remarkable solution that allows companies to save almost the same amount of money without risking data security.
"The issue," Mr. Isanov says, "comes down to this: as a company owner, I need IT support just to keep up with every other business in the market. Yet it costs a fortune, and the money saved could instead be used to keep other departments. How do I get IT support without an IT department? The answer, simply put, is outsourcing. By hiring a company such as my own that uses this new business model, a client can essentially outsource their entire IT department, paying only on an hourly basis for IT when they need it, and not paying when they don't, which ensures no wasted work hours on the company's budget. They get all the staff of an IT department, all of the human support, and all of the existing resources without paying even a fraction of the overhead. This means that whereas before a significant chunk of company budget would have been spent on materials alone (routers, keyboards, mice, workstations), instead, our company provides its own equipment from the start, and only charges additionally if the client requests specific components."
Yet when some think of IT outsourcing, they conjure up images of miscommunication over the phone with foreign technical support overseas. How, then, can a company avoid this stigma?
"That's the best part," Mr. Isanov says. "As a New York company, we only hire New York employees, all of whom of course speak perfectly good English, which means that by cutting your existing IT department in favor of hiring an Etech 7 team, you're still supporting local jobs and are guaranteed immediate, onsite technical support when required."
About the Company:
ETech 7 is a technology services leader offering managed IT services, IT outsourcing, backup and disaster recovery solution. Please visit ETech7.com or contact (212) 997-1202 for more information.