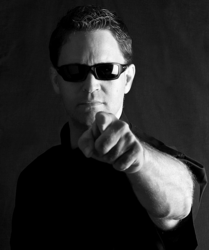 This will not be your typical Open House with elevator music and box wine.
Temecula, CA (PRWEB) May 02, 2013
So many clients have opened their wallets in the last year that The Sales Whisperer® has to open new offices and will be holding an Open House to celebrate.
Since recently being named Infusionsoft Certified Consultant for 2012, Wes Schaeffer's business has grown so rapidly that operations for The Sales Whisperer® have moved into larger office space at 43460 Ridge Park Drive, Suite 145, Temecula, CA.
Friday May 10 from 11:00 a.m. until 5:00 p.m. Schaeffer will hold an Open House for clients, friends, family, neighbors and anyone that can follow the music or the smell of the food to get a look at the company's new digs. Wes says, "We now have space for more group training, our 2-day Infusionsoft Extreme Makeovers, the soon-to-be-announced Temecula Valley Growth Institute as well as private consultations, all of which will help us better meet the needs of our clients."
Always one to take care of business first, the May meeting of the Temecula Valley Infusionsoft User Group will take place at the new office from 9:00 a.m. until 11:00 a.m. Given his proclivity to delight to the upside, Wes says, "This will not be your typical Open House with elevator music and box wine. Many lucky visitors will be taking home valuable free prizes to go along with the great beer, local wines and enough food for the local football team!"
About The Sales Whisperer®
Wes Schaeffer is The Sales Whisperer®, a sales and marketing industry leader who works with and specializes in the Infusionsoft sales and marketing platform. He and his team of Infusionsoft Certified Consultants educate, support and train clients on sales and marketing practices including social media, SEO, email marketing and ecommerce
Visit http://www.thesaleswhisperer.com to learn more about the company, and discover how it can help your business grow.