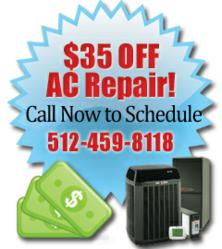 We value each of our customers and ensure that each customer gets complete satisfaction through our air conditioning repair service in Austin,TX.
Austin,TX (PRWEB) May 03, 2013
Autumn Heating & Cooling has just received the Talk of the Customer Service Award. This Austin Air Conditioning Repair Company provides top quality ac repair, air conditioning services and a/c replacement at the most affordable rates.
One of the premier air conditioning repair service providers based in Austin has created a great reputation among the home owners in the city as being one of the best a/c repairs and a/c installation services providers. Autumn Heating & Cooling is a certified ac company and is registered under the Texas Air Conditioning Licensing Board.
This ac repair company takes immense pride to be one of the few air conditioning and heating system repairs and air conditioning installation service providers. The a/c service team is highly educated ac technicians who are skilled in dealing with all kinds of heating and cooling systems irrespective of their make and the model.
One of the main reasons why home owners in the Austin region prefer this company over other competitors in the industry to repair their home air conditioners is the affordable prices for and quality of ac service provided. The customer's complete value for their investment is important.
Apart from the affordable prices, there are other benefits that we offer to customers subscribing to our air conditioning services, which are discussed below:

Do not take a single penny from its customers when services are not done. Customers are encouraged to call any time of the day for any queries related to services provided and the team of highly responsive executives will help give with the most satisfying answers.
The team of air conditioning service technicians will attend to customer's a/c problems within 4 hours and get the air conditioning system running again. So no need to wait during the hot Texas Summer - call now for an air conditioning checkup.
Unlike other Austin air conditioning services, Autumn Heating & Cooling strives to be different, valuing each customer and ensuring that the customer get complete satisfaction through all air conditioning repair services. Offers free estimates with no obligation for the customer to hire this ac services company.
The team of air conditioning technicians are not only experts in repairing and installing ac systems but they are equally skilled in repairing heating systems too.
Thus, owing to the customer friendly and comprehensive services offered by Autumn Heating & Cooling it is no wonder it is the most popular air conditioning service provider in Austin.